Podcast: Play in new window | Download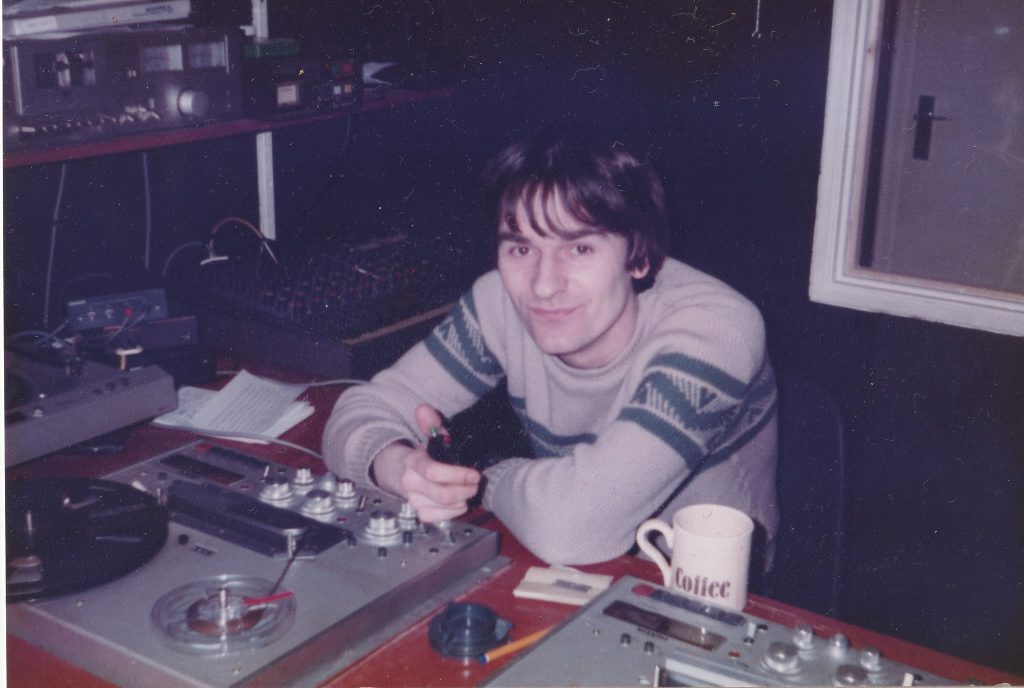 On the October bank holiday 1982, South Coast Radio broadcast the Top 100 love songs of all time for seven hours from 12 noon. Presented by Pete O'Neill and Keith York, the programme was produced by Hugh Browne. This recording is of the final hour of the show from 1800 on Monday 25th October and includes the full countdown from 100 to 1, read by Hugh and Keith. There are some edits and although recorded from 104 FM, audio quality is only fair in places due to either issues with recording or cassette degradation.
Both Hugh and Keith went on to work in many other pirate and licensed stations. Keith died in 2010 and Hugh in 2013. Thanks for Lillian O'Donoghue for the recording and photo.