Podcast: Play in new window | Download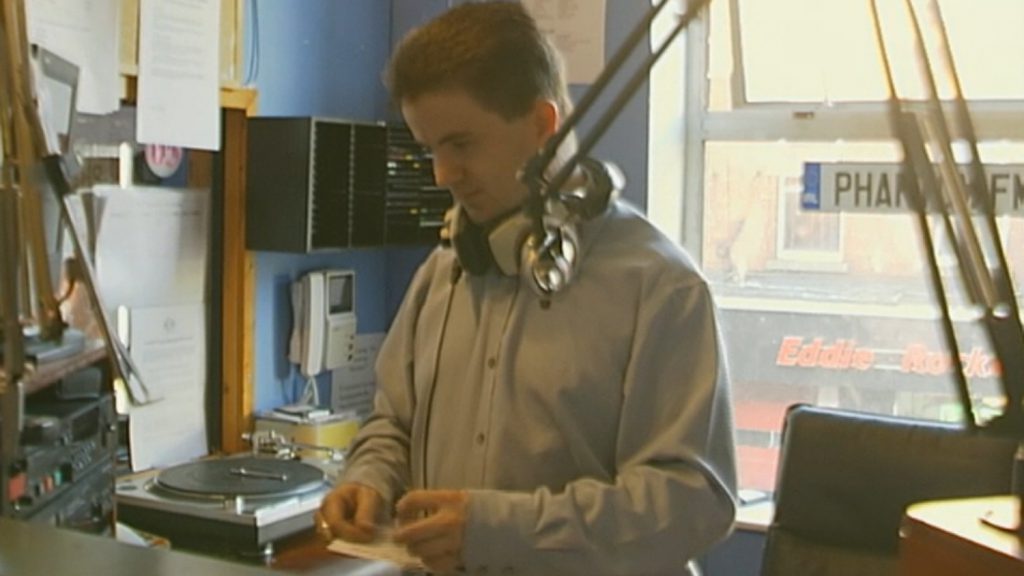 In episode #5 of the Pirate.ie podcast, it's a great pleasure to bring you an interview with Simon Maher, a leading light in the 1990s pirate scene and in subsequent licensed stations. Despite new broadcasting laws that were supposed to silence the pirates, Simon and many others cut their teeth in the lively and diverse world of free radio in Dublin throughout the decade.
In this interview with Brian Greene and John Walsh, Simon looks back over twenty years of radio ranging from garden sheds to multi-million euro professional operations and back to alternative online radio. He describes the humble origins of Coast FM (1991-1996) in bedrooms and garden sheds and the growth of his indie/alternative pirates Spectrum FM (1996-1997) and Phantom FM (1997-2003). After applying three times, Phantom eventually got a full-time alternative rock licence and broadcast to Dublin from 2006-2014 until financial problems forced a corporate takeover and rebranding. Simon discusses the success and failure of the licensed Phantom and tells us why he thinks specialist radio needs to return to its roots. He currently runs 8Radio.com, an alternative online station that has been on multi-city FM under temporary licences.
This interview gives a fascinating insight into the similarities and differences between the 1980s and 1990s pirates and is also a lesson in how radio needs to reinvent itself to survive.