Podcast: Play in new window | Download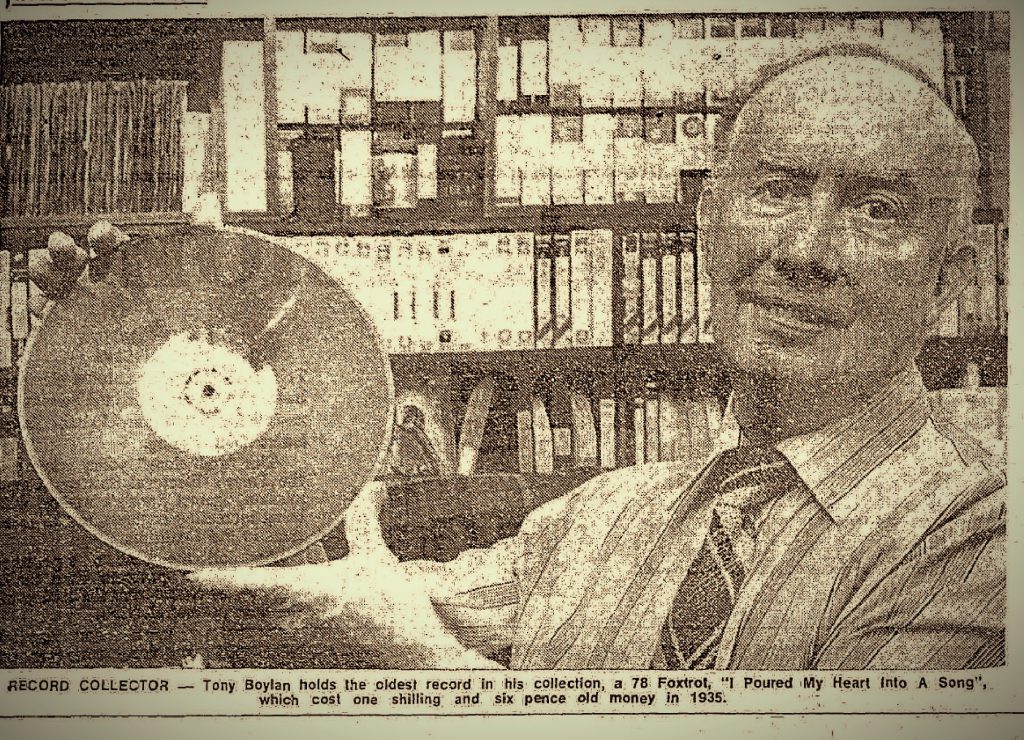 Radio Sandymount was the first of several pop-up community radio stations run by the Community Broadcasting Co-operative (CBC) in different parts of Dublin between 1982 and 1988. Set up by Dave Reddy who had been involved with the earlier ARD, it and other stations such as Radio Donnybrook and Radio Ringsend were regular summer features on the Dublin airwaves during that period. In an interview with Pirate.ie, Dave said that the first such station was in Sandymount in 1982 but proved so popular that other community groups wanted their own version.
Radio Sandymount broadcast to coincide with the Sandymount and Merrion Community Week in late May or early June. This recording is of a test transmission on 29th April 1984 made from 270 metres/1116 kHz from 1135-1220. Among the presenters mentioned are David Baker, a well-known name on the Dublin pirate scene, John Murray and Charlie Sheehan who was a postman in Sandymount.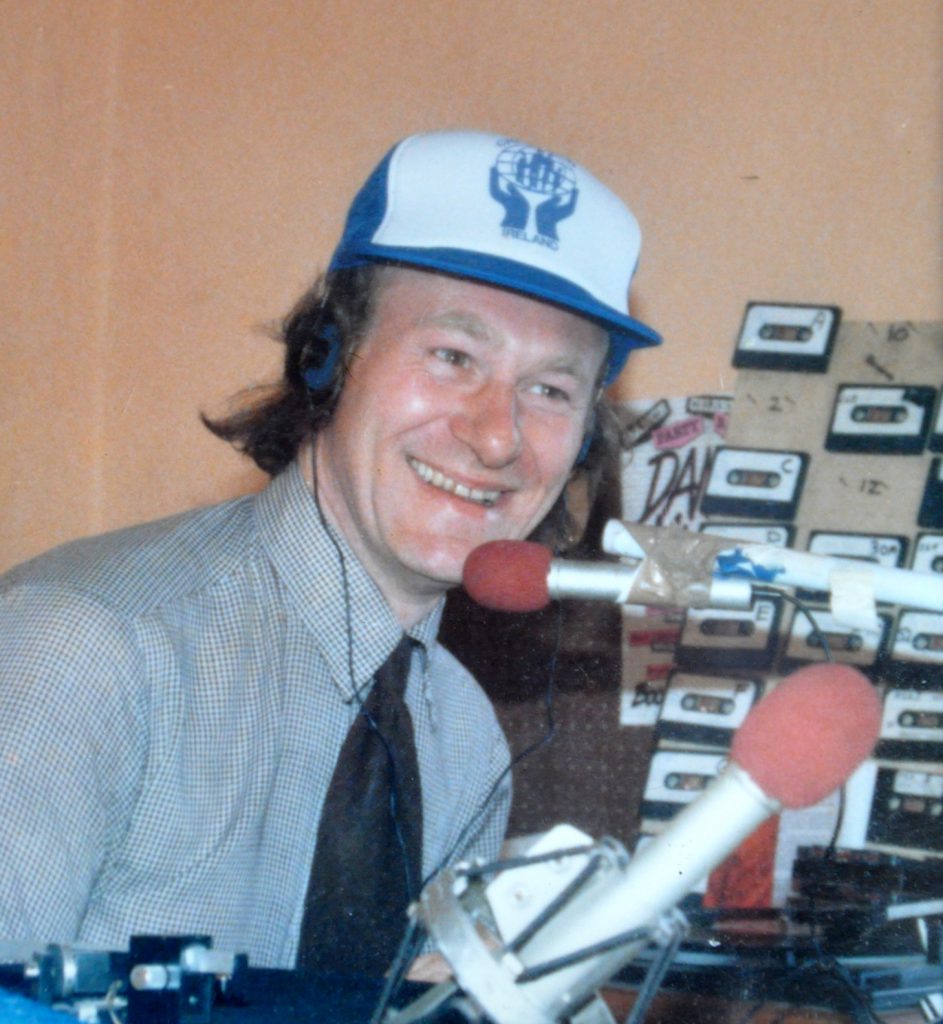 The recording also includes part of a simulcast of the 78s Show on Radio Galaxy, presented by the veteran pirate broadcaster Tony Boylan and his wife Fran. In 1945, Tony had set up one of Ireland's earliest pirate stations, the Colleen Home Service, from his bedroom and continued to experiment with transmitters after the war. In the late 1960s, he set up Radio Galaxy on 199 metres/1512 kHz and specialised in playing his large collection of 78s records every Sunday for a few hours.
The 78s Show was very different to most of what was offered by pirate radio at the time and Tony and Fran's engaging style and deep passion for the music earned them a loyal following. In 1986, they retired to the Isle of Man and became involved in setting up community radio there. Fran Boylan died in 2007 and Tony passed away in 2010.
Peter Mulryan paid tribute to Tony Boylan in his 1988 book, Radio Radio: 'Tony Boylan's pioneering broadcasts were amazing feats of personal and electronic achievement, and they were well ahead of their day. While Tony proved that pirate radio was technically possible, it would take younger men another ten years to prove its economic feasibility, and they were still at school'. Broadcast historian Eddie Bohan inducted Tony into his Alternative Irish Broadcasting Hall of Fame in 2015.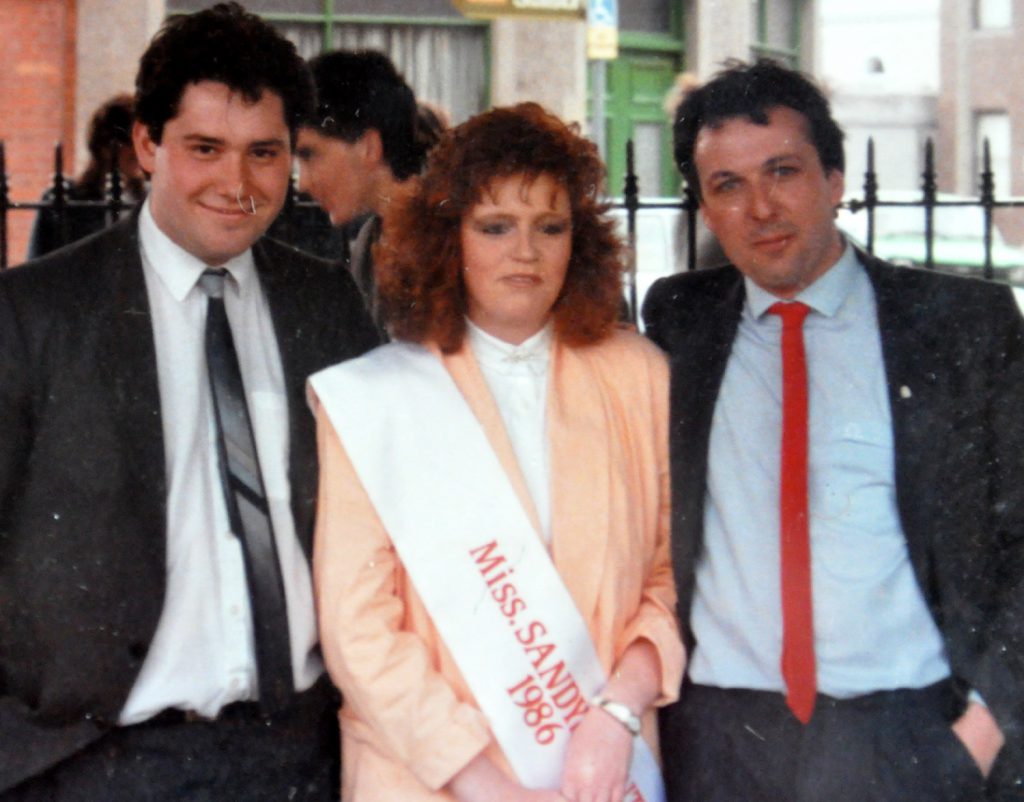 This recording is from the Skywave Tapes Collection. Skywave Radio International broadcast a shortwave station in the 1980s from Baldoyle in northeast Dublin.