Podcast: Play in new window | Download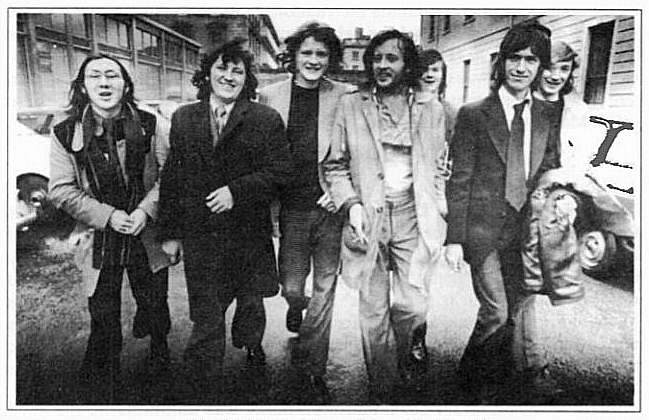 The broadcasting history of Tony Boylan (RIP) has been well documented over the years from his first broadcasts in 1945 until the mid-1980s when he sold his equipment and retired to the Isle of Man. The recording above is an aircheck of Tony's Radio Galaxy signing off from one of its regular Sunday broadcasts. The recording is undated, but is probably from 1969 or 1970 as Tony refers to Radio Dublin as broadcasting on 217 metres. This may well have been during the period of the United Dublin Stations as referred to in Peter Mulryan's Radio Radio book (1988). Radio Galaxy along with Radio Eamo, Radio Jacqueline and Radio Dublin formed this shortlived network. You can hear a longer recording of Radio Galaxy here.
Tony broadcast from Santry at this point and just along the road was a young man called Robbie Irwin, who in turn was friends with Declan Meehan, also from Santry. The two friends had heard Radio Galaxy and sharing a common interest in music and radio, wanted to start their own station. Also entering the picture was Ernie Melia (RIP) from Finglas East who was dating Mary Cummins from Santry, whose brother Ollie was an anorak like Ernie.
The four approached Tony and eventually Ernie bought the 30-watt transmitter complete with a crystal for 1525 kHz (196.7 metres), right beside Vatican Radio. Declan remembers that the rig was built by someone in RTÉ! Ernie brought the rig home to Tolka Gardens where with the aid of a long wire, he erected a very long antenna. Sporadic broadcasts commenced until the friends decided to commence official broadcasts in September 1970 as Radio Vanessa, named after Vanessa O'Callaghan from along the road!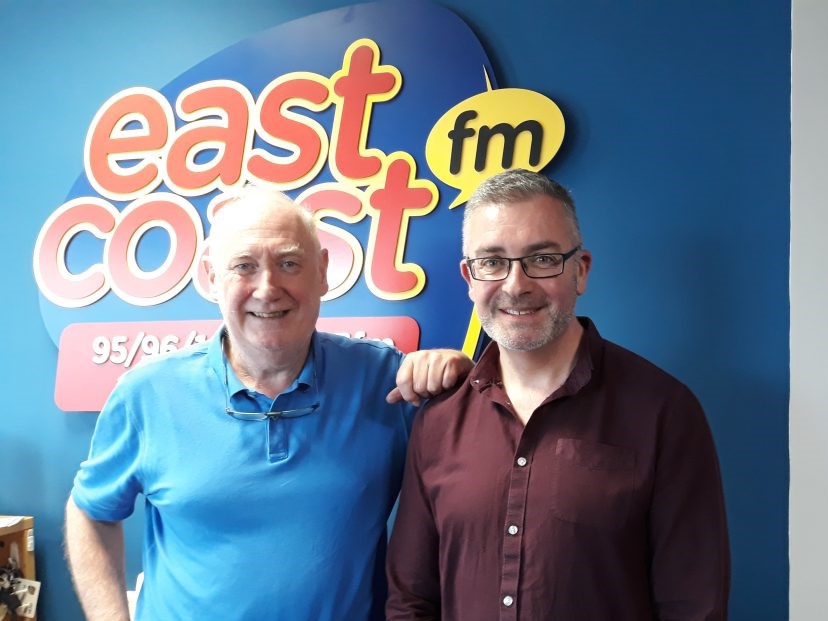 Programmes were pre-recorded in Declan's house on Shanliss Drive and broadcast from either there, Robbie's house or Ernie's place in Finglas. The free radio magazine Newswave reported in early 1972 that 'Radio Vanessa broadcasts programmes of pop music on 1525 kHz on Saturdays and Sundays from 1-2pm'. DJs on the station were known as Arno St Jude (Declan Meehan), Robbie Ruskin (Robbie Irwin) and Hungry Herbie (Oliver Cummins).
Live broadcasts were made from Declan's house in 1971 and the station continued broadcasting into 1972, adding a late night show after midnight on 1335 kHz (226 metres). By the second half of 1972 Vanessa had disappeared with Declan and Ernie becoming involved with another station Radio Milinda, which was infamously raided on December 17th. Following the end of Vanessa, the transmitter was used by Radio Valleri on 1525 kHz starting in July 1972 for two months before technical problems put it off the air. The transmitter remained at Declan's house and made a brave appearance on air on Christmas Day 1972 as The Voice of Free Radio on 1525 kHz. This followed the increased activity from the P&T resulting in the Radio Milinda raid the previous week. Ernie eventually collected the transmitter and as far as we know, it was never used again.
The recording below features a programme broadcast on Radio Vanessa on 1335 kHz with Ken Edwards (Ken Sheehan), the founder of Radio Dublin. Neither Declan nor Ken can remember this being broadcast. It was supplied by Roger Lloyd (Prince Terry) and is undated, but probably from 1972.
We thank Ian Biggar for supplying the text and sharing these recordings. Listen here to Declan Meehan being interviewed by Pirate.ie about his earliest radio memories.