Podcast: Play in new window | Download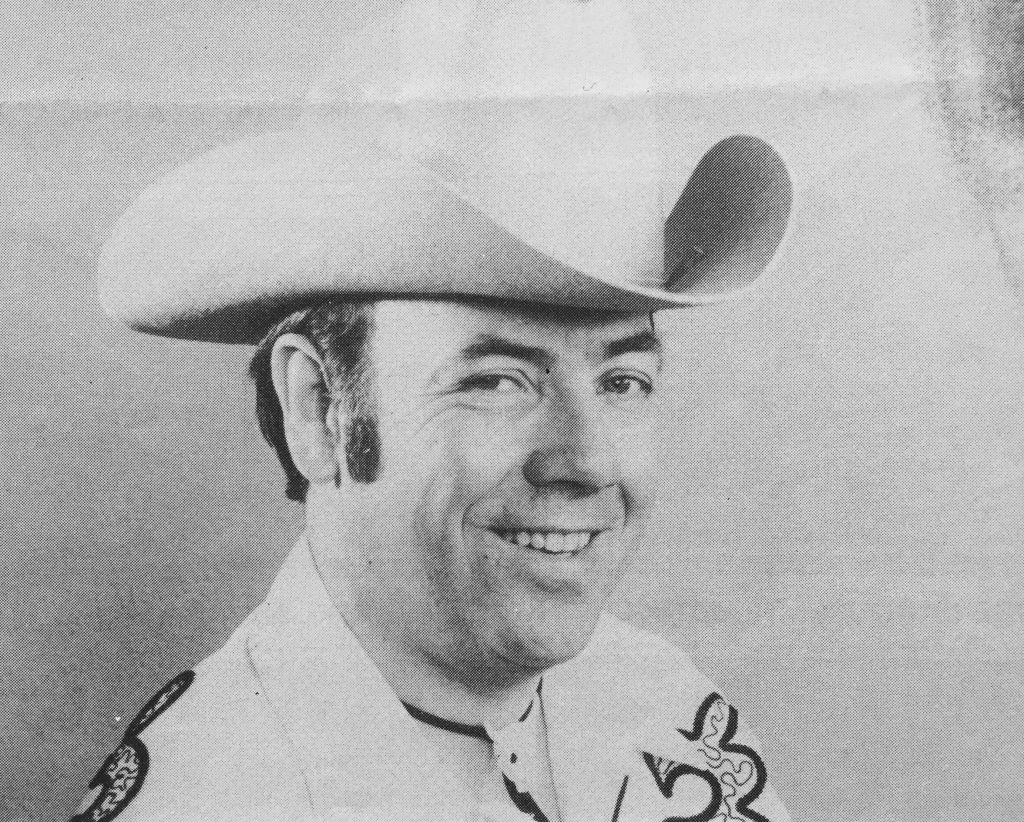 The owner and operator of the Radio Carousel network was country music impresario Hugh Hardy from Omeath in Co. Louth. He presented the popular lunchtime Country Call programme which was relayed from Dundalk to the other satellite stations at the height of Carousel's operations. Hugh lived in Dublin and commuted to Dundalk but in November 1986 he set up KLAS, an easy listening station aimed at the Dublin market, in a garage complex at the back of his home.
Radio Carousel Dundalk closed on Friday 23rd January 1987 after a surprise visit from officials of the Department of Communications who complained about interference to mobiles and directed the station to close down. Carousel left the air the following day at 1pm but its other stations in Navan and at the border continued.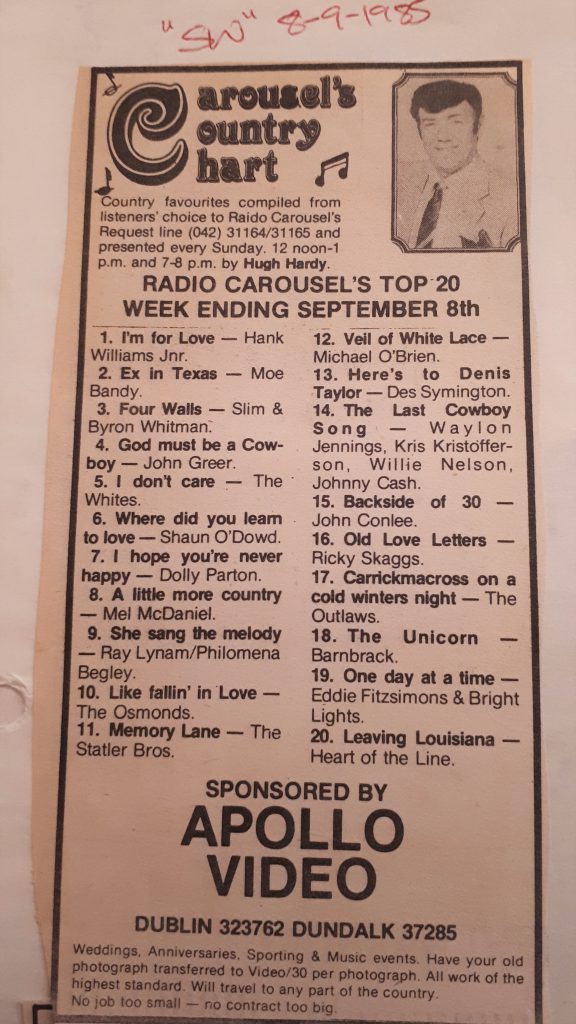 This recording features a renowned interview with Hugh Hardy on the Radio West Anoraks Programme on Sunday 25th January. The weekly show was always unpredictable and relied heavily on rumour and hearsay, as station owner Shaun Coyne openly admitted. The recording opens with a heated argument between Hugh and Shaun with both trading accusations. Hugh then explains the reasons for Carousel Dundalk leaving the air and announces that given the success of KLAS, he is to concentrate on the easy listening station from then on. Both station owners compare notes about their experience of presenters down the years, with Hugh Hardy recounting how one of his newsreaders resigned live on air the previous week. The other presenter Don Allen tries to get a word in from time to time without much success but the interview ends amicably.
Radio Carousel Dundalk would in fact return in mid-February 1987 but by early 1988 both the Dundalk and border stations were in decline, leaving only Radio Carousel Navan. Hugh Hardy did not get involved in the licensed stations after 1989 but developed his video production business instead. He died in 2008.
There is a strong whiff of the drama of 1980s pirate radio in this recording: pirates encroaching on each other's frequencies, RTÉ ordering pirates to move, stations being forced to close down and rumours circulating about those working in the business. We thank Ian Biggar for sharing this recording.