Podcast: Play in new window | Download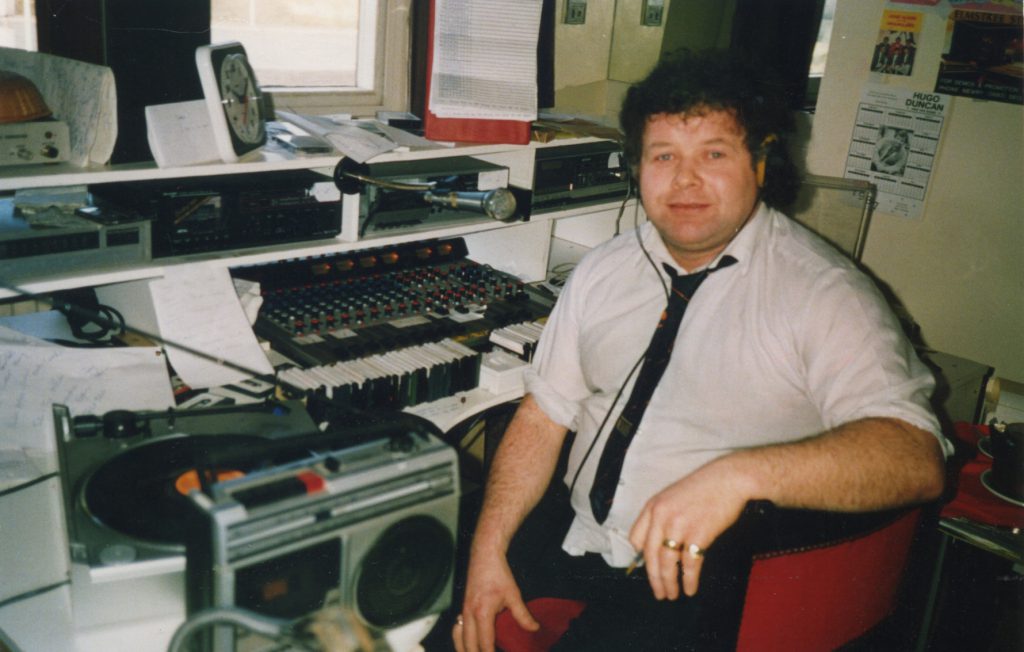 In addition to the main station in Dundalk, at its height in the early 1980s, Radio Carousel had three satellite stations in Drogheda, Navan and right on the border. Radio Carousel Northern Ireland broadcast from Carrickcarnon on AM and FM, all aimed at capturing the northern market. A 1982 leaflet claimed that the Northern Ireland coverage area was 'north to Belfast, west to Armagh City, Portadown, and Craigavon. The newest of Radio Carousel's satellite stations which effectively covers 3/4 of Northern Ireland with a strong signal on the 212 medium wave. For four and a half years we have been aware of the vast listenership that Radio Carousel has in Northern Ireland'. In 1986 the northern service was broadcast on 1071 kHz but it moved to 1260 kHz in 1987.
This recording was made from 1260 kHz on 21st April 1987 from 1115-1200 and 1208-1253. The first presenter is Stevie Mack with Irish music and requests and he is followed by Carousel boss Hugh Hardy's Country Call programme. There are plenty of advertisements from Newry, suggesting that this is the northern service which then relays Country Call from Dundalk. Radio Carousel Dundalk was ordered to leave the air in January 1987 following claims of interference by the authorities and closed its studio in the town's shopping centre. The northern and Navan stations continued but programmes from Dundalk resumed from February. This was the beginning of the end for Carousel and by early 1988 only the Navan station was broadcasting as normal.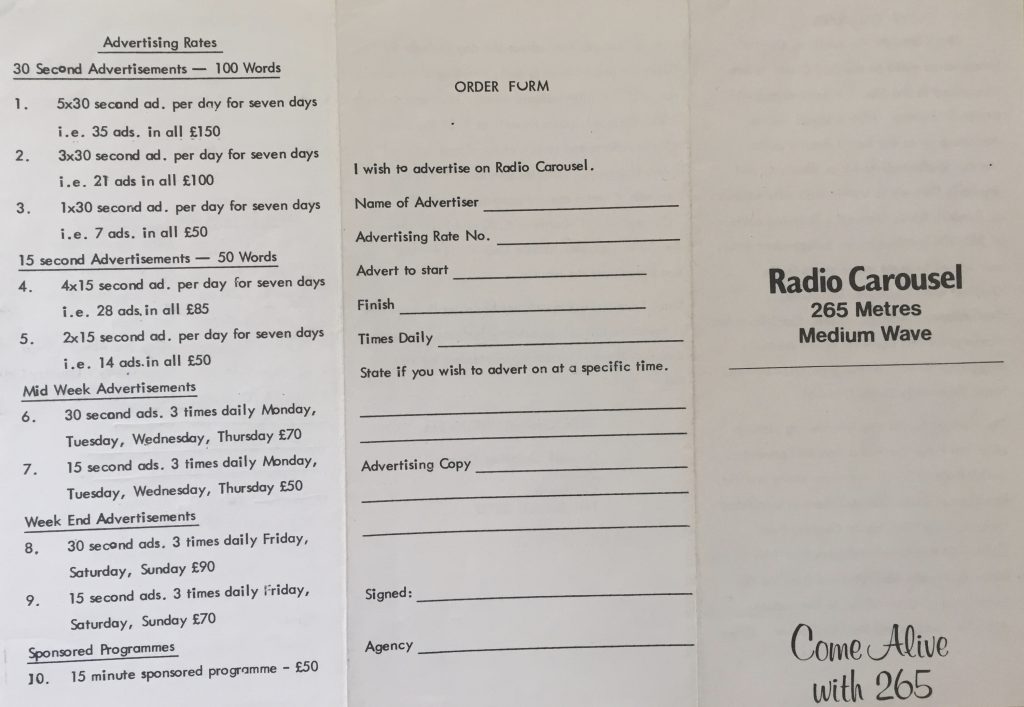 Audio quality is fair as the recording was made on the move from AM. There is a sense of a station in decline with a stale style, erratic audio levels on advertisements and references to 'medium wave and VHF' at a time when many stations were plugging 'FM stereo'. Some presenters from KLAS, Hugh Hardy's easy listening station in Dublin, can be heard voicing ads including a very young John Walsh of Pirate.ie. We thank Gary Hogg for sharing this recording.