Podcast: Play in new window | Download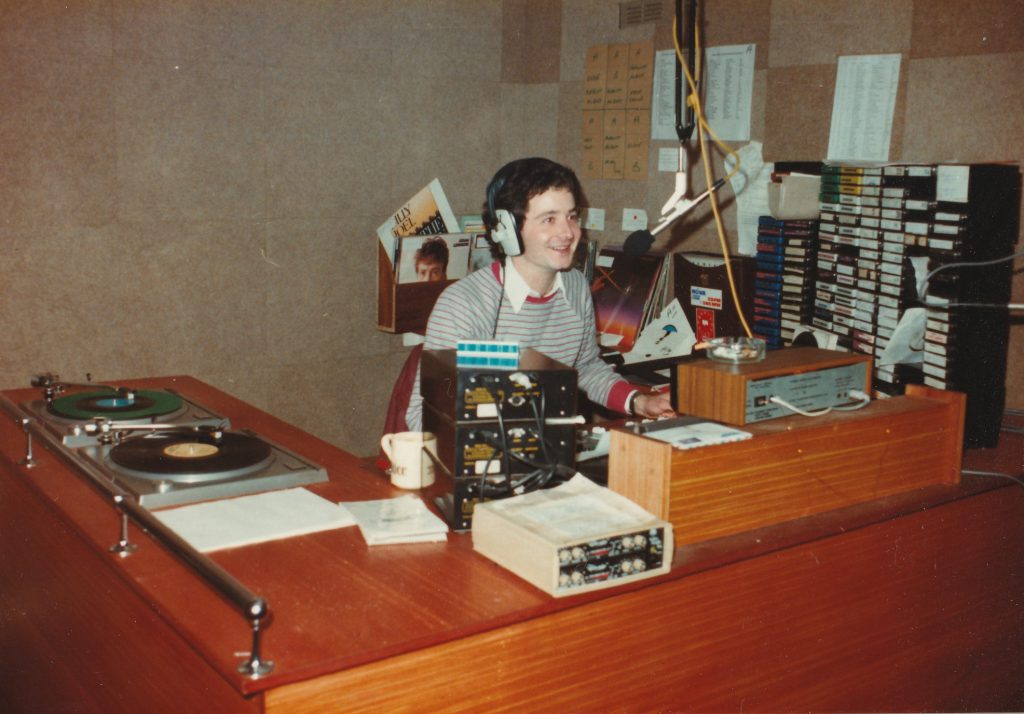 Nick Richards, who had a background in British and offshore pirates, was heard on a number of Irish stations in the 1980s. This recording of Nick is from South Coast Radio in Cork not long after the station launched in spring 1982. At this time, Nick presented the Nightline programme in the early hours and in this recording, which starts around 2340, the musical choice is mellow. There's a request for South Coast's number one fan, Lillian McCarthy (O'Donoghue) who meticulously recorded programmes and took photos of the DJs and studios. Nick closes the station at 0100 and says that the next DJ will be Alan Reid (Henry Condon) with the breakfast show from 0700. There's no date for this recording but we estimate it to be from late April 1982. It is partially edited and was made from 104 FM, although audio quality is fair as it seems the station wasn't properly tuned in.
Thanks to Lillian for the recording and photo.