Podcast: Play in new window | Download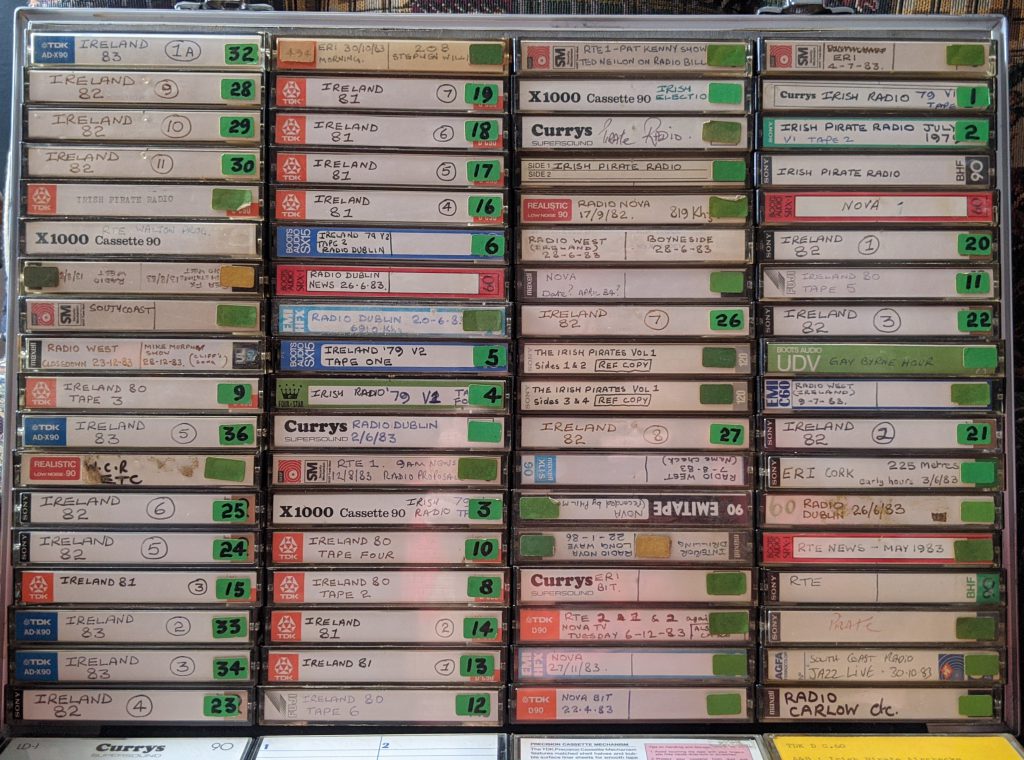 In May 2020, we were delighted to receive a large donation of cassettes belonging to the late Leon Tipler (1942-2013), a British pirate radio enthusiast and broadcaster who recorded thousands of hours of Irish pirate stations in the late 1970s and early 1980s. You can read a tribute here. We thank Steve England for sending us this important collection, which provides a unique insight into a critical period in Irish pirate radio, the years just before and after the arrival of the 'super-pirates' in the form of Radio Nova and Sunshine Radio.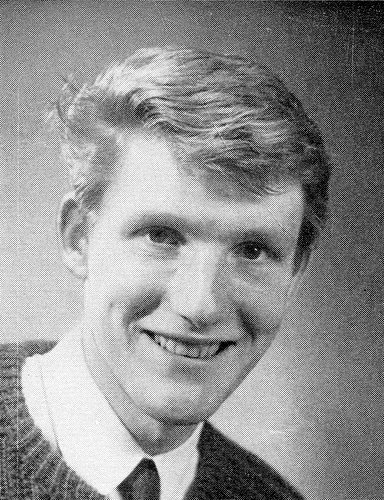 We'll be featuring this collection over the coming months, but we begin with Tipler's well-known series of documentaries covering the period 1979-1982, 'The Irish Pirates' by Alfasound Tapetrix Productions. These eight hour-long recordings are reference copies from the documentary maker himself and are in high quality audio.
Volume 1 documents Tipler's first visits to Dublin in 1979 and 1980 and includes recordings of and interviews with stations on the air in the capital at the time.
These include ARD, Big D, Radio Dublin, Radio City, Radio 257, Southside Radio and Capitol Radio. Tony Allan can be heard reading news and presenting a talk programme on ARD. There's an interview with Robbie Robinson of the new Sunshine Radio about the loophole in the 1926 Wireless Telegraphy Act although Sunshine itself is not discussed until a later episode. Tipler also covers the launch of RTÉ Radio 2 in 1979 which, although forced by the pirates, did nothing to quell the success of the illegal broadcasters. As Tipler says, the best was yet to come.
Index of Volume 1
00:00 signature tune
00:42 intro
00:55 Nova name check for Leon
02:32 Discover Ireland Radio Advert
03:01 The flight
03:35 Aer Lingus
05:03 RTE Radio 1 Weather
06:26 Aircheck 1 Capitol
07:34 ARD Radio
07:46 Big D Simon Young
08:58 Radio Dublin politics
11:02 Phone in Quiz
12:29 ARD Radio News
13:33 ARD Radio News
14:19 Big D News
15:17 RTE Radio 2 launches
17:32 Irish Radio History
19:10 Larry Gogan
19:40 The expansion of RTE
20:50 Visit 1 leads to visit 2
21:34 Tony Allan
22:16 Tony Allan ARD News
23:15 Dublin is where the action is
26:31 Not all pop music
27:06 ARD visit
29:16 ARD aircheck / jingles / promos
32:25 Radio Dublin – Aidan J
37:59 Land Pirates and the law
38:39 Robbie Robinson explains the loophole
40:40 Radio Dublin 1966
45:07 Visit #3 1980 bandscan
58:32 Hotels and Pirates