Podcast: Play in new window | Download
This recording of Dublin super-pirate Q102 was made on bank holiday Monday 1985, eight months after the station had entered the capital's competitive radio market. It includes a syndicated show by the US ABC Radio Network, featuring the band Huey Lewis and the News who were enjoying chart success at the time.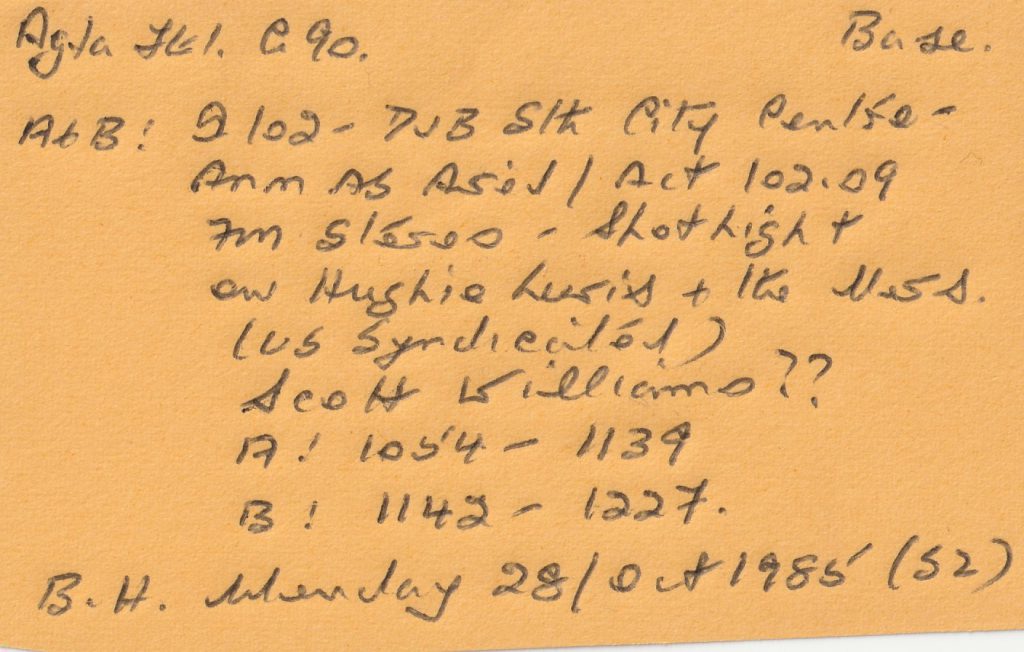 There's the usual mix of commercials for medium-sized and large businesses in the city. News on the hour is read by Martin O'Neill, aka Niall Martin, who would go on to have a career as an RTÉ journalist. The syndicated show is followed at midday by John Kenny, who would become an RTÉ sports journalist.
Part 1 above runs from 1054-1139 and Part 2 below from 1142-1227.
The tape was made on 28th October 1985 from 102 FM and is from the Anoraks Ireland Tapes Collection, donated to us by Paul Davidson.