Podcast: Play in new window | Download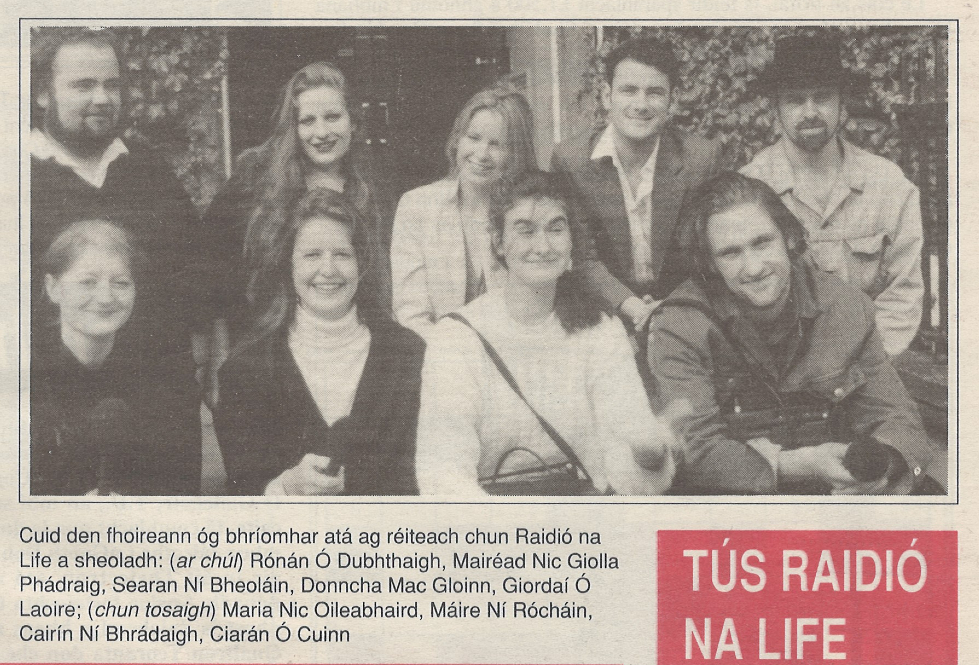 We were saddened to learn of the death on 17th November 2021 of Rónán Ó Dubhthaigh, a pioneering broadcaster with Bray Local Broadcasting (BLB) in the 1980s. After developing Irish language programmes on BLB, Rónán went on to be the manager of the licensed Irish language station Raidió na Life in 1993.
BLB was one of the leaders in local community broadcasting during the pirate era and played a key role in the National Association of Community Broadcasters (NACB) which lobbied for licensed community radio. It began broadcasting in 1979 and continued until the closedowns at the end of 1988, making it one of the country's longest-running pirate stations. As a community station, BLB prided itself on catering for minority groups and audiences served poorly by mainstream radio, including Irish speakers in its catchment area of north Wicklow and south Dublin. Irish was marginal on pirate radio, particularly among commercial stations, but community radio across the country regularly broadcast programmes in Irish. There were also Irish language pirate stations such as Saor-Raidió Chonamara in the Connemara Gaeltacht in 1970 (which led to the establishment of Raidió na Gaeltachta) and Raidió an Phobail in Dublin in 1979.


Mar stáisiún pobail, chuir BLB roimhe freastal ar ghrúpaí mionlaigh agus daoine nach raibh freastal mar is ceart á dhéanamh orthu ag na stáisiúin mhóra raidió, ina measc cainteoirí Gaeilge i dtuaisceart Chill Mhantáin agus deisceart Bhaile Átha Cliath. Bhí an Ghaeilge imeallach ar an raidió bradach, go háirithe ar na stáisiúin tráchtála, ach craoladh cláracha Gaeilge ar stáisiúin raidió pobail ar fud na tíre. Bhí stáisiúin bhradacha Ghaeilge ann chomh maith, ina measc Saor-Radio Chonamara i nGaeltacht Chonamara in 1970 (a thug ann do Raidió na Gaeltachta) agus Raidió an Phobail i mBaile Átha Cliath in 1979.
This is an extract from the final half hour (2030-2100) of one of BLB's Irish language programmes Timchuairt Bhré (a trip around Bray), presented by Rónán Ó Dubhthaigh on 9th November 1983. Rónán went on to present Irish language programmes on the successor licensed station to BLB, Horizon Radio (John Walsh of Pirate.ie also worked on those programmes) and he became the first manager of the licensed Raidió na Life in 1993. The recording features Irish traditional and folk music and is followed by the station closedown at 2100.
Seo í an leathuair an chloig deireanach (2030-2100) de cheann de chláracha Gaeilge BLB, Timchuairt Bhré, á chur i láthair ag Rónán Ó Dubhthaigh ar 9 Samhain 1983. Lean Rónán air ag cur cláracha Gaeilge i láthair ar Horizon Radio, an stáisiún ceadúnaithe a tháinig i gcomharbacht ar BLB. D'oibrigh John Walsh ó Pirate.ie ar na cláracha sin chomh maith. Ceapadh Rónán ina chéad bhainisteoir ar an stáisiún ceadúnaithe Raidió na Life in 1993. Ar an taifeadadh seo, cloistear ceol Gaelach agus traidisiúnta agus ina dhiaidh sin dúntar an stáisiún ar 2100.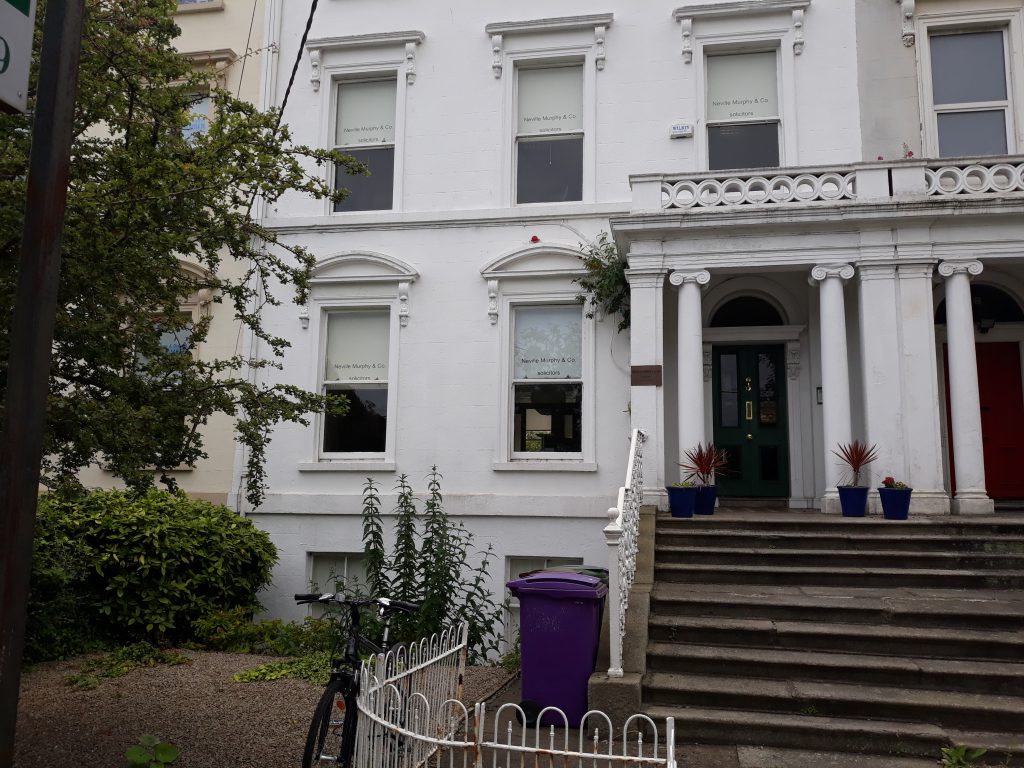 This recording is from the Skywave Tapes Collection. Skywave Radio International broadcast a shortwave station in the 1980s from Baldoyle in northeast Dublin.