Podcast: Play in new window | Download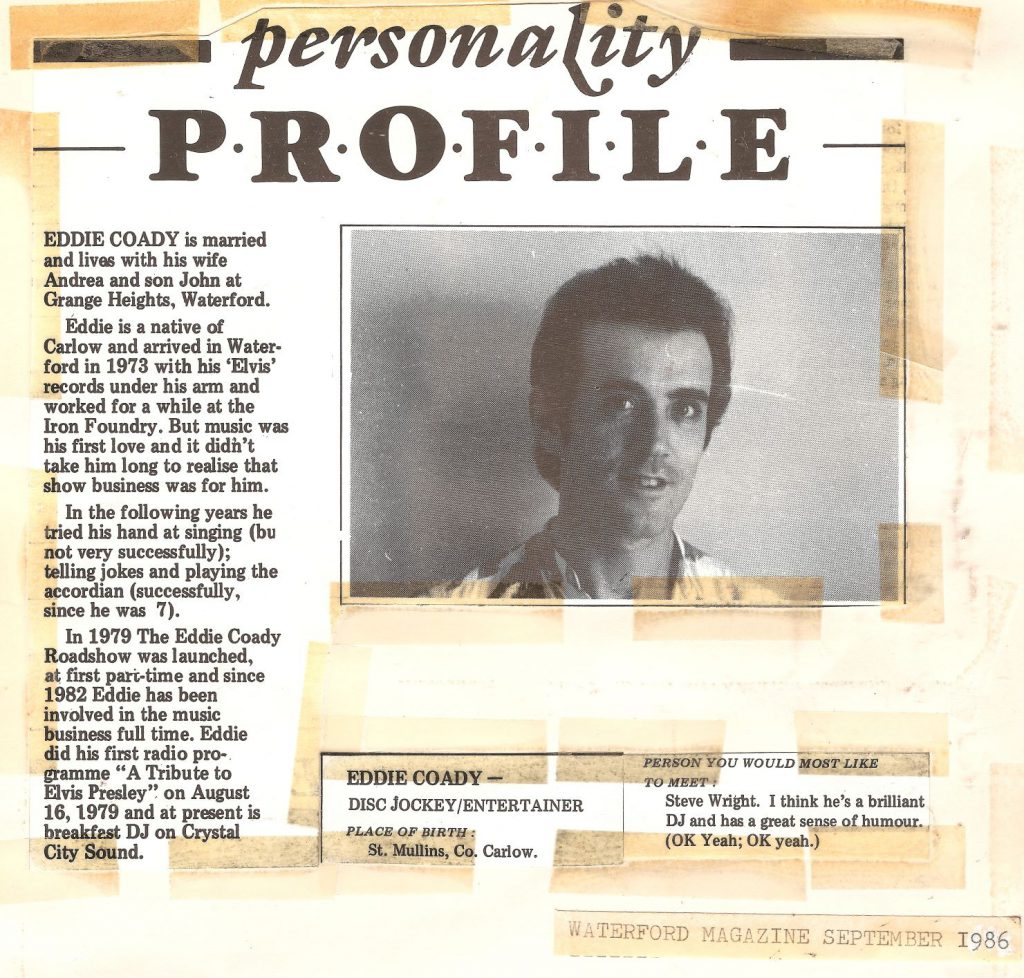 Crystal City Sound broadcast from Waterford city from 1985-1988, replacing an earlier station, Suirside Radio. Crystal City Sound retained the AM frequency of 1332 kHz and also broadcast on FM. It changed its name to NCR in April 1988, closing down at the deadline of 31st December. The station claimed to offer a broader range of programmes than other Waterford pirates WLR and ABC. In this recording from its early days in 1985, the final few minutes of Kevin McCarthy's show are heard before station manager Sandra Penkert reads lunchtime news.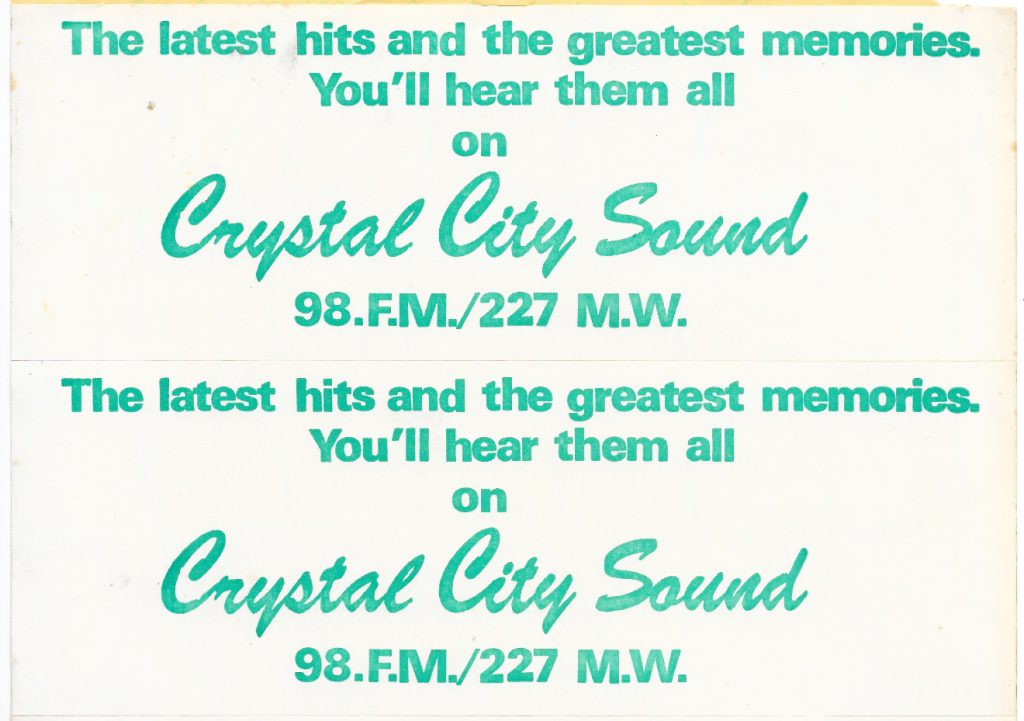 Sandra is followed by Eddie Coady (RIP) with his Saturday sports show, featuring plenty of racing results. Some adverts for local businesses are heard but Crystal City Sound clearly had yet to establish a stronger commercial base in the city. Eddie was a popular local DJ and huge Elvis fan who also ran a chip shop and he was well known in the city. He died tragically in a car crash in 1994.

The recording was made on 9th November 1985 from 97.8 FM between 1300-1347. It is from the Anoraks Ireland Collection, donated to us by Paul Davidson.