Podcast: Play in new window | Download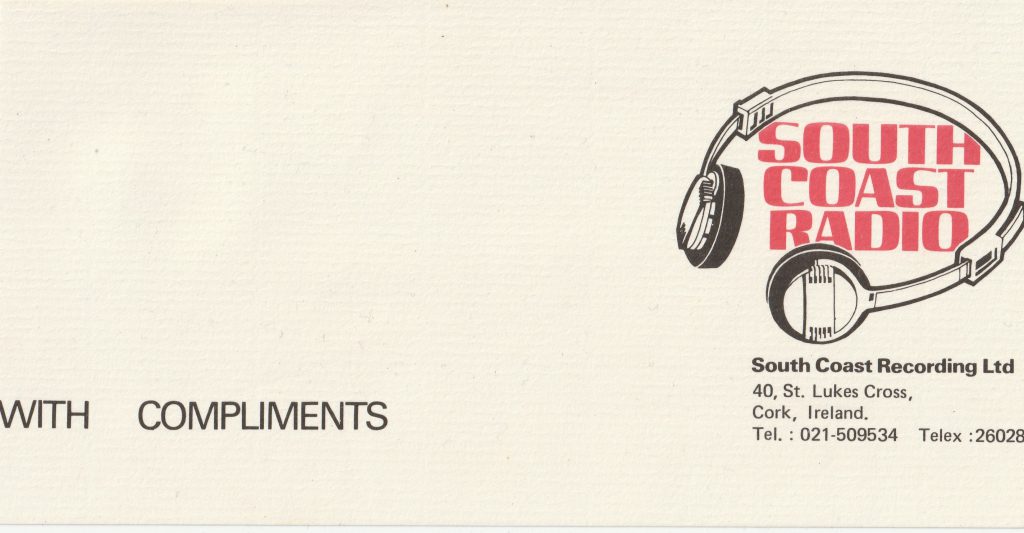 This recording of South Coast Radio is from Christmas Eve 1982, at the end of the popular Cork station's first year of broadcasting. On air is veteran English DJ Stevie Dunne who had previously worked on offshore stations Radio Caroline and the Voice of Peace. He was also heard on Sunshine Radio and Radio Nova in Dublin during the pirate era. Stevie is currently programme director of Dutch AM station Radio Seagull. There are promos for a broadcast of the original 'War of the Worlds' programme by Orson Welles from 1938 and a spot featuring South Coast Radio's very own Cinderella on Christmas Day. News is edited and is read by an unidentified presenter.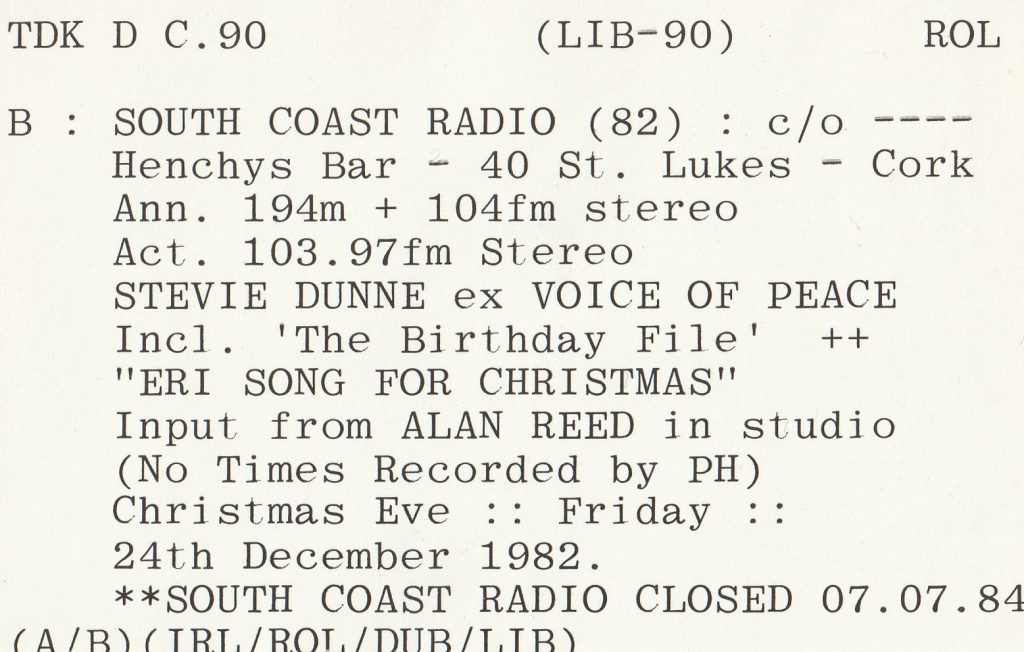 The recording was made from 104 FM from 1846-1935 on Friday 24th December 1982. It is from the Anoraks Ireland Tapes Collection, donated to us by Paul Davidson. Although the label refers to an 'ERI Song for Christmas', the tape includes a song about South Coast Radio itself, with no obvious reference to its rival station.