Podcast: Play in new window | Download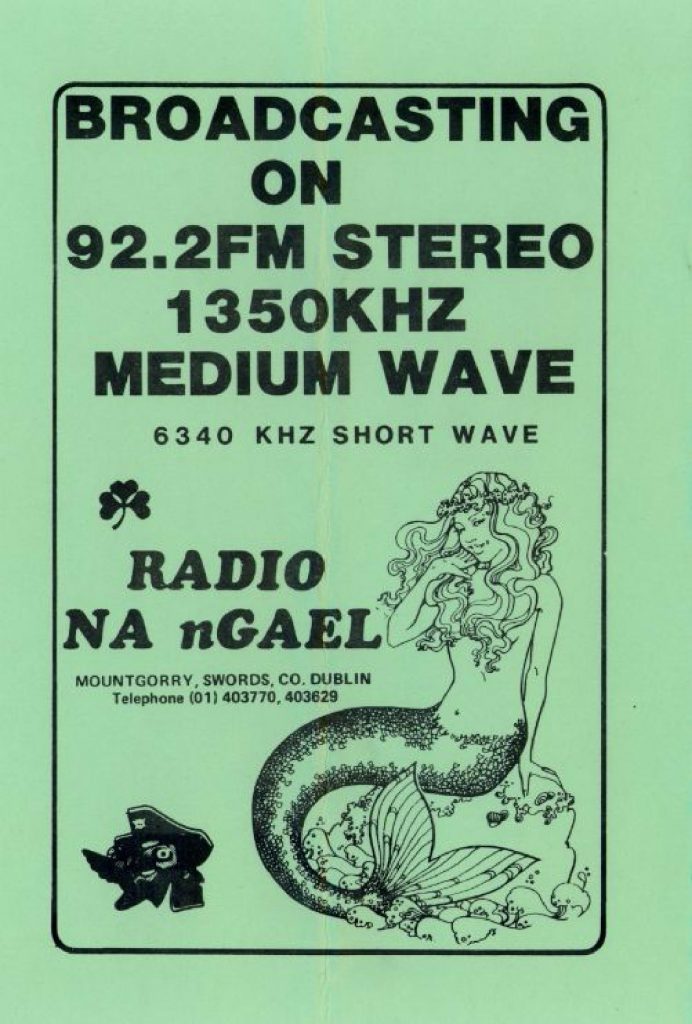 Radio na nGael was a specialist station broadcasting mostly ballads and traditional Irish music from a village near Swords in north Co. Dublin between 1984 and 1986. It broadcast on 1350 kHz AM and on low power on 92 MHz FM, presumably to link to the AM transmitter. The station was also heard on 6340 kHz shortwave but the frequency suffered from interference. Radio na nGael broadcast some problems in Irish but was closed down after RTÉ sought an injunction due to the similarity of the name with that of the national Irish language station Raidió na Gaeltachta.
This recording was made from the AM frequency and dates from the end of January 1985. The cassette label refers to 30th January but the 31st is announced on air. Beginning at 1335, we first hear Mairéad with housewives' requests and she is followed at 1400 by Danny Tobin. Community news for Fingal is also broadcast.
The signal sounds over-modulated, particularly near the end but we do not know if this was due to a transmission issue at the time or is related to the age of the cassette. The recording is from the Skywave Tapes Collection. Skywave Radio International was a 1980s shortwave station broadcasting from Baldoyle in northeast Dublin.