Podcast: Play in new window | Download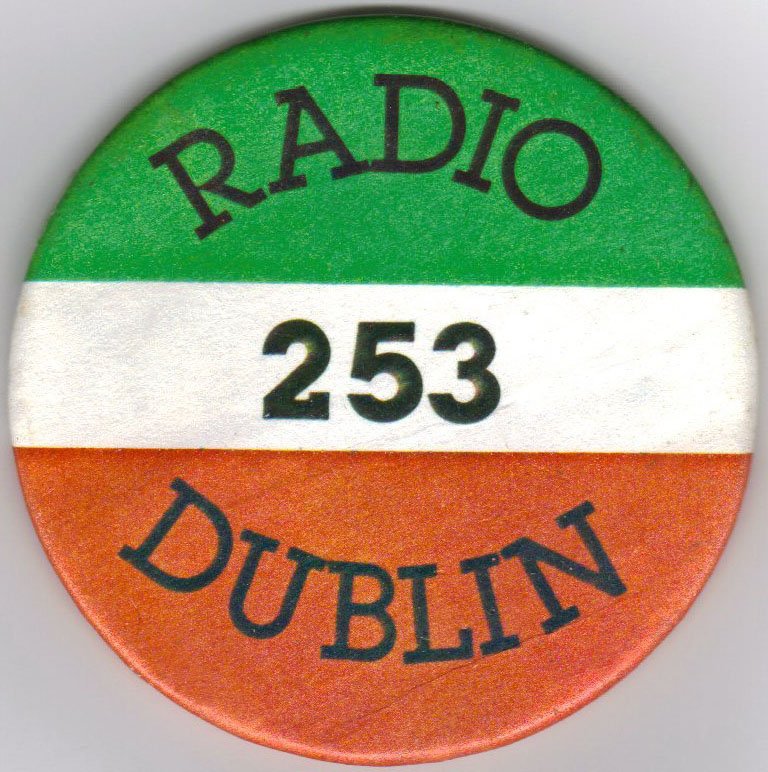 In September 1977, Radio Dublin broke the mould of pirate broadcasting in Dublin by broadcasting non-stop for 36 hours. It was a change that spurred the professionalisation of the scene and encouraged round-the-clock broadcasting. Before then, the pirates were part-time operations, coming on the air for short periods at night or during the weekend.
This recording is from bank holiday Monday, 6th June 1977, when the station called itself 'the new Radio Dublin' and announced a line-up of four DJs, no doubt in preparation for longer broadcasting hours later in the year. In this airchecked recording from that afternoon, Jimmy St. Leger, DJ Sylvie, Johnny Day and Alistair Mac take plenty of requests from listeners by phone and promote Radio Dublin t-shirts and a march in favour of local radio the following weekend. An address in Crumlin, Dublin 12 is given.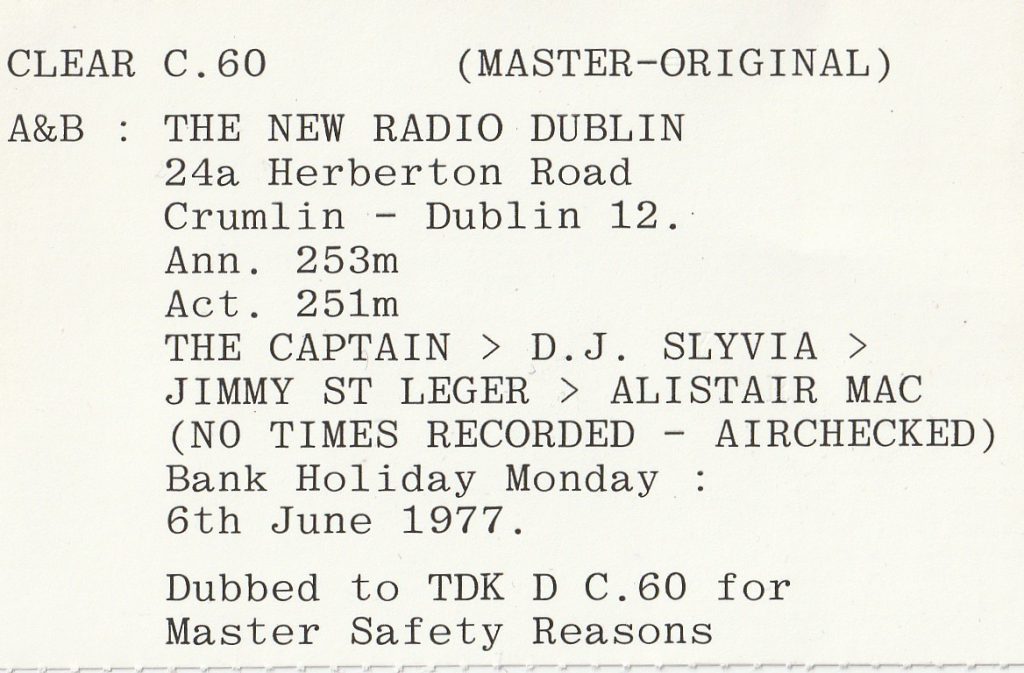 The cassette label says that the wavelength was 251 metres (somewhere around 1196 kHz before the frequency changes of 1978) but most of the links refer to 253 metres (1187 kHz), where Radio Dublin would remain until the 1990s. Radio Dublin closed down permanently in 2002 following the conviction of its owner Eamonn Cooke for sexually abusing children. He was jailed in 2003 and again in 2007 and died in 2016 while on temporary release. If you require support with this issue, you can contact the organisation One in Four.
This recording is from the Anoraks Ireland Tapes Collection, donated to us by Paul Davidson.