Podcast: Play in new window | Download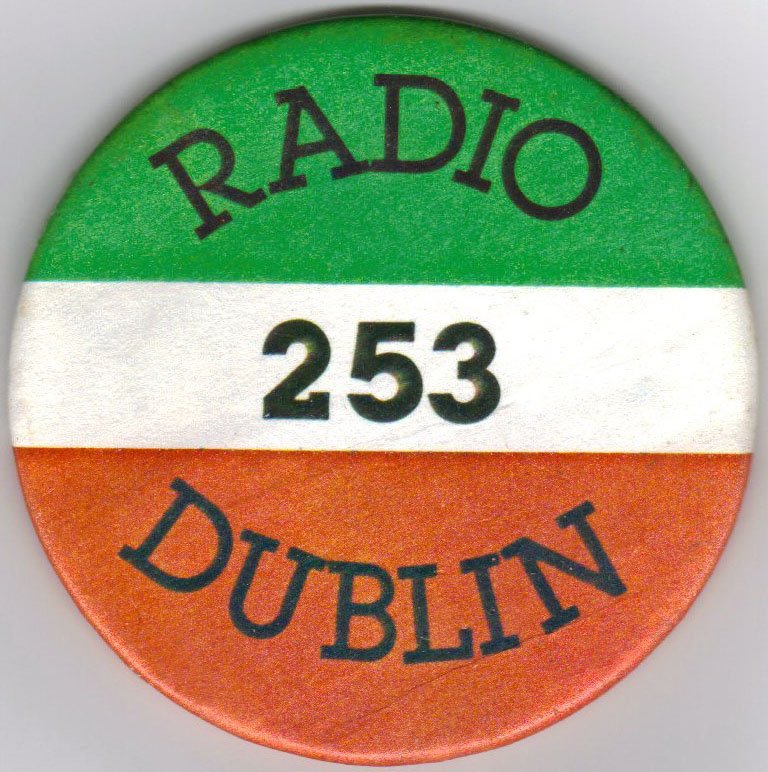 Radio Dublin, one of the longest-running pirates in the world, was the most high-profile station to defy the new broadcasting legislation that came into effect at midnight on New Year's Eve 1988. Established first in 1966, Radio Dublin embarked on round-the-clock broadcasting in 1977 and set a new standard for pirate radio in Dublin. The great 253 (its announced wavelength, later 1188 kHz) went from strength to strength in the 1980s and launched the careers of many well-known broadcasters.
At the end of 1988, rumours were circulating that Radio Dublin would soldier on despite the new law and the station's owner Eamonn Cooke announced on Christmas Day that the station would continue into 1989. Radio Dublin switched off its FM transmitter on 105 FM in anticipation of the deadline but kept going on AM and shortwave. Transmissions continued after midnight on 1st January 1989 but taped programming only was heard for the first day. Live shows resumed on 2nd January and FM returned on 101 MHz.
The hammer fell in February with two raids by the authorities in the space of a week and the confiscation of all transmitters and most studio equipment. Electricity and phones were cut off following a court order, forcing Radio Dublin to continue on a generator. The station moved location on several occasions in an attempt to avoid detection and appealed on air for donations of FM transmitters from former pirates. It also tried unsuccessfully to challenge the constitutionality of the 1988 legislation, organising fund-raising events and appealing for donations from listeners towards the considerable costs. There was a third raid in April 1990 but Radio Dublin rose from the ashes again with the help of yet another back-up FM transmitter.

In fact, Radio Dublin defied all odds and continued long beyond the 1989 deadline, only closing down permanently in 2002 following the conviction of Eamonn Cooke for sexually abusing children. It was a grim end to the station that made such a mark on Irish radio history during its 36 years in existence and any discussion of Radio Dublin will always be marred by Cooke's crimes. From 2003 to 2006, Cooke served three years of a 10-year jail term but was released after the conviction was quashed due to a legal technicality. He was convicted a second time in 2007 for sexual assault of young girls and jailed for 10 years. He died in 2016 while on temporary release. If you require support with this issue, you can contact the organisation One in Four.
Throughout his time at the helm, Cooke took to the air every Sunday lunchtime with 'Station News', a rambling account of what was happening at the station and in the Dublin radio scene. This is a recording of the first 'Station News' after Radio Dublin defied the new law, from 8th January 1989. We thank John Breslin for the donation.