Podcast: Play in new window | Download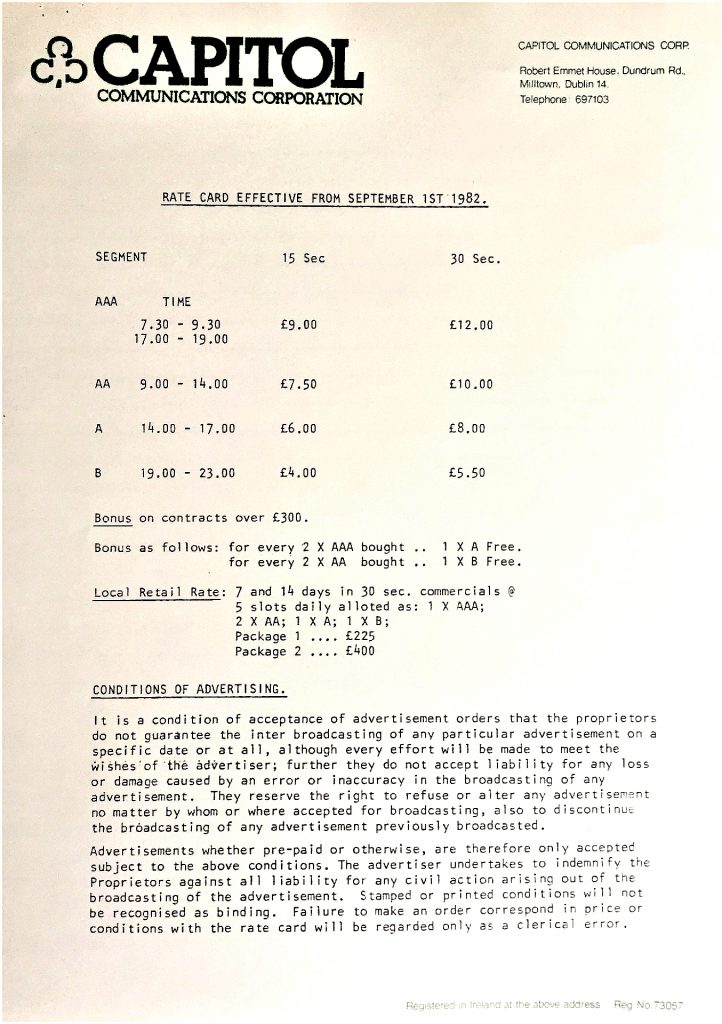 Capitol Radio on 98 FM was a short-lived station specialising in adult-oriented music that broadcast to Dublin on 98.3 FM in 1982. Despite having many big names involved, a good studios and powerful transmitter, the station ran into financial difficulties and closed down after only a few months.
Recordings of the station are rare, so we are delighted to bring you this 45 minutes from Tuesday 20th July 1982 from 1358-1443. Scott Williams signs off and hands over to offshore veteran DJ Peter Madison (RIP), who was heard on many Irish pirates in the 1980s. Peter is clearly in anorak mood and plays songs by the Fortunes associated with the British offshore pirates Radio City and Radio Caroline. Despite Capitol's promise to provide a news service, there are no headlines at the top of the hour although a news flash is heard about the infamous London bombings that day.
We thank Paul Buckle for this donation.