Podcast: Play in new window | Download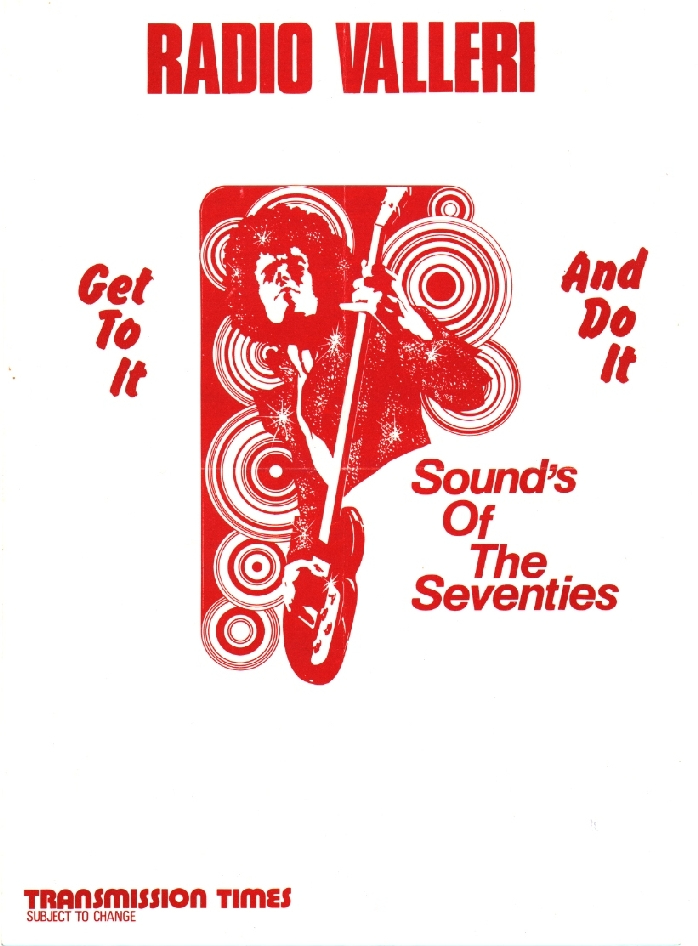 Radio Valleri was a pioneering pirate station broadcasting from Dublin in the 1970s and 1980s. One of the early hobby operations in the city, it was set up in 1972 by Derek Jones and Mike Anderson and broadcast initially on medium wave from a garden shed in Drumcondra. In 1973, Radio Valleri switched to shortwave and was heard sporadically, often on Sunday mornings, on various frequencies in the 49-metre band over the following years. In the 1980s, the station became one of many to broadcast regularly on shortwave on Sunday mornings, by which time it had settled on 6400 kHz.
This tape is of one of Radio Valleri's founders, Mike Anderson, with a Sunday show from 1200-1300 in April 1986 (the precise date is unknown). Mike announces broadcasting hours of 0900-1300 and gives a postal address in Baldoyle in northeast Dublin. That broadcast is to be followed by a QSO with another well-known Dublin shortwave pirate, Westside Radio, and Weekend Music Radio in Scotland.
The recording is from the Leon Tipler Tapes Collection, donated to us by Steve England.