Podcast: Play in new window | Download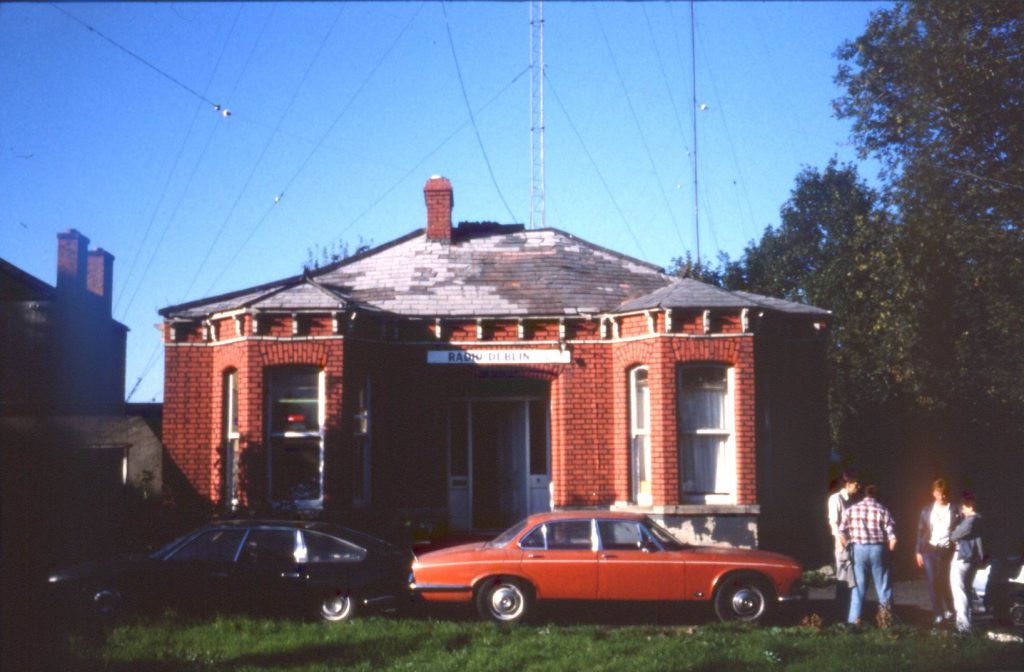 Radio Dublin, one of Ireland's longest running pirate stations, split its services for a number of years to air specialist programmes such as niche music or current affairs. Radio Dublin Channel 2 was set up in April 1980 with this purpose but suffered from ongoing technical problems and lack of investment. One such issue was bleedthrough from the main AM transmitter and such interference can be heard clearly in this recording, to the extent that the programme becomes inaudible towards the end. The DJ is Gerry Marsden who also spent periods as Radio Dublin manager. The usual chart music is interspersed with adverts for local shops and a horoscopes section. Interestingly, 'Radio Dublin FM' and not 'Channel 2' is announced on air so it is not clear if this is a new service service or a rebranding of Channel 2. Another item of note is that no phone requests can be taken until the evening, a serious obstacle to building listener engagement.
The recording was made from 98.7 FM from 1109-1157on 7th March 1984. It is from the Skywave Tapes Collection. Radio Skywave International was a 1980s shortwave station broadcasting from Baldoyle in northeast Dublin.