Podcast: Play in new window | Download
Today we bring you two recordings of Boyneside Radio from spring 1981, not long before the station split. The first extract above is an aircheck of Daire Nelson, a well-known presenter on Boyneside and other stations in the northeast, on his overnight programme in May 1981. Although it sounds like a live show, the overnight tapes at Boyneside were pre-recorded. At the end, Daire hands over to Eric Vaughan on the breakfast show. Sound quality is excellent as this is the original studio copy on a C-120 tape. Daire cut his radio teeth at Midland Radio in Athlone in 1979 before moving to North East Radio in Dundalk. He also worked in Radio Carousel, East Coast Radio in Ardee, Radio West in Mullingar and was a familiar voice on the northeast's licensed station LMFM after 1989.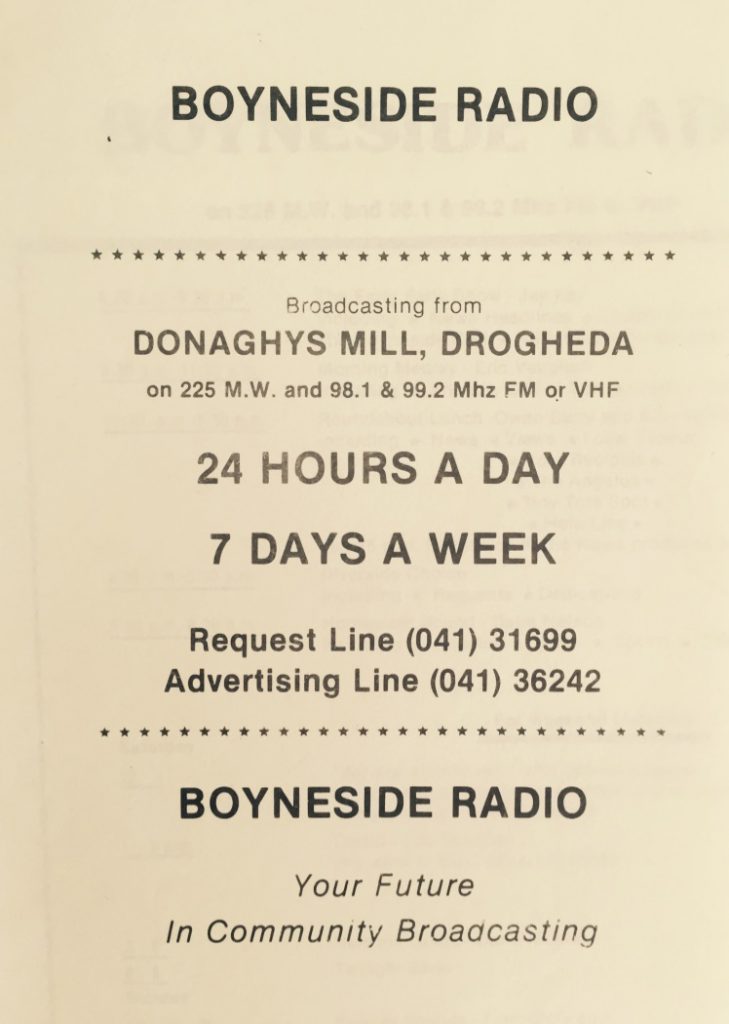 The second recording below is an airchecked version of Eric Vaughan on an overnight show on Boyneside, also a studio copy and from May 1981.
Many thanks to Eddie Caffrey for donating these recordings and to Ian Biggar for additional information.