Podcast: Play in new window | Download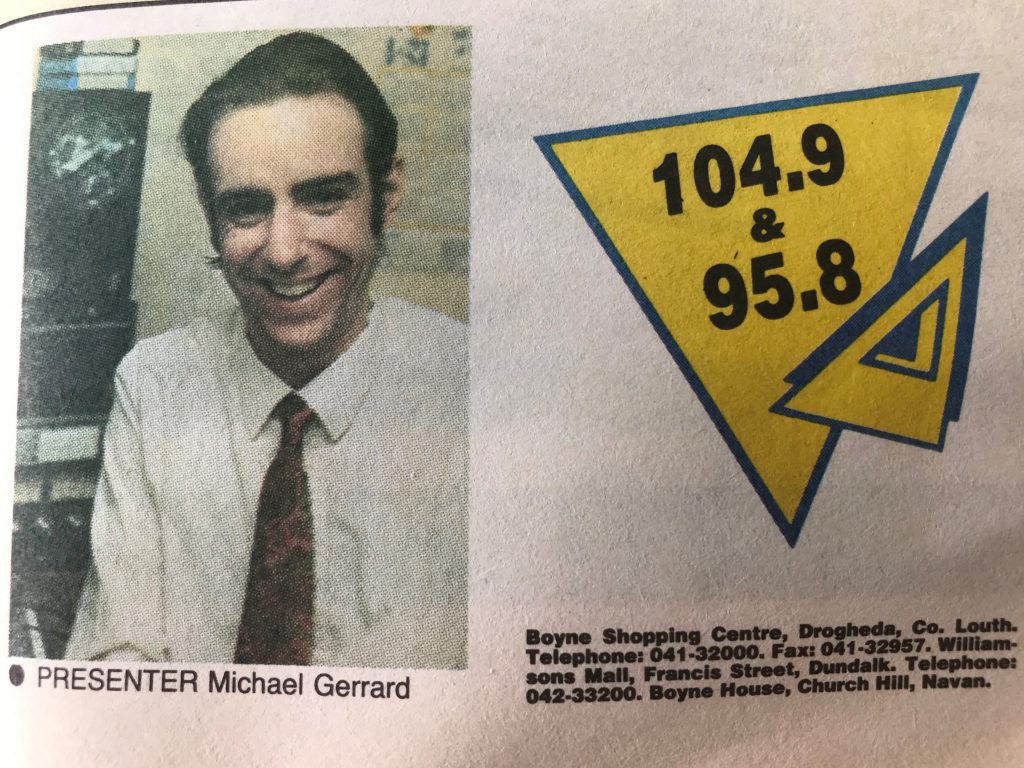 Michael Gerrard was a well-known voice on late-night Boyneside Radio in the station's later years and gained a large following on his Radio Romance and Night-Time Music slots. Like so many pirate presenters, Michael joined Boyneside when just a teenager and in this interview with John Walsh, he shares his memories of the station with us. After 1989, he went on to work with the local licensed station LMFM.
We also thank Michael for sharing with us two of his final recordings in the run-up to the closedown of Boyneside on 31th December 1988. The first is an aircheck of the final Night-Time Music show on 23rd December.
The second features the final half-hour of Michael's programme on Friday 30th December 1988, the penultimate day of broadcasting. Some of this has been airchecked.
Both recordings include a farewell message for Boyneside listeners voiced by Eddie Caffrey.