Podcast: Play in new window | Download
Live overnight radio is a thing of the past with some stations automated from early evening. Pirates big and small were on air around the clock, with a early example being Radio Dublin's famous marathon broadcast from 1977 which set a new standard for the capital's growing radio scene.
Some of the Cork pirates did round-the-clock live programming also, as in this recording of Tony Ashford (Ciaran Brannelly) on the graveyard shift on ERI. Emer Lucey (Lucy Potter Coogan) is heard every hour with 'ERI News Review', a pre-recorded bulletin of the previous day' top stories. The recording was made from 96.7 FM and runs from 0438-0602 on Wednesday 23rd October 1985. At the end of his shift, Ciaran hands over to Hugh Browne (RIP), a well-known name on many 1980s pirates.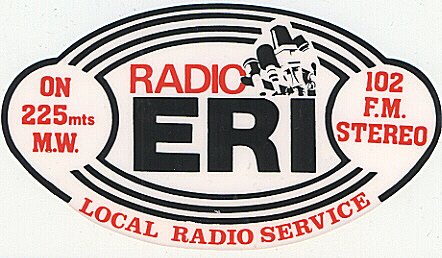 ERI (1982-1988) also broadcast on 1305 kHz (announcing 225 metres) and could be heard over much of Munster and beyond. We thank Ciaran Brannelly for his donation.