Podcast: Play in new window | Download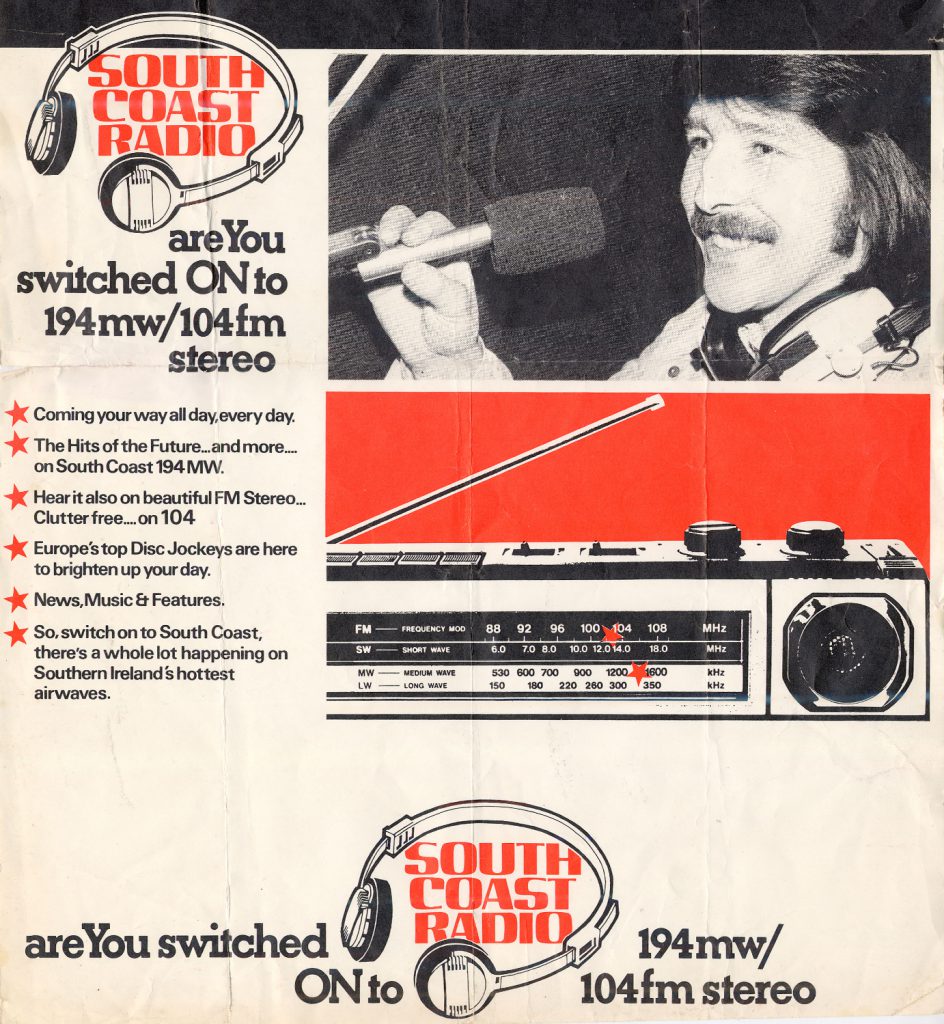 South Coast Radio was one of the popular Cork pirates of the early 1980s and broadcast on 1557 kHz (announced as 194 metres) and 104 FM. This recording was made from FM from 2204-2304 on 12th April 1982. Alan Reid (aka Henry Condon, RIP) has just taken over from John Kenny and is on the late night shift until 1am. The voice of the late Hugh Browne can be heard on some of the ads. There's some warble towards the end, reflecting the age of the cassette.
Along with other high-powered stations in Dublin, South Coast Radio was jammed by RTÉ in 1983 and closed down temporarily following the raids on Radio Nova and Sunshine Radio in May that year. This recording was donated to us by Paul Buckle.