Podcast: Play in new window | Download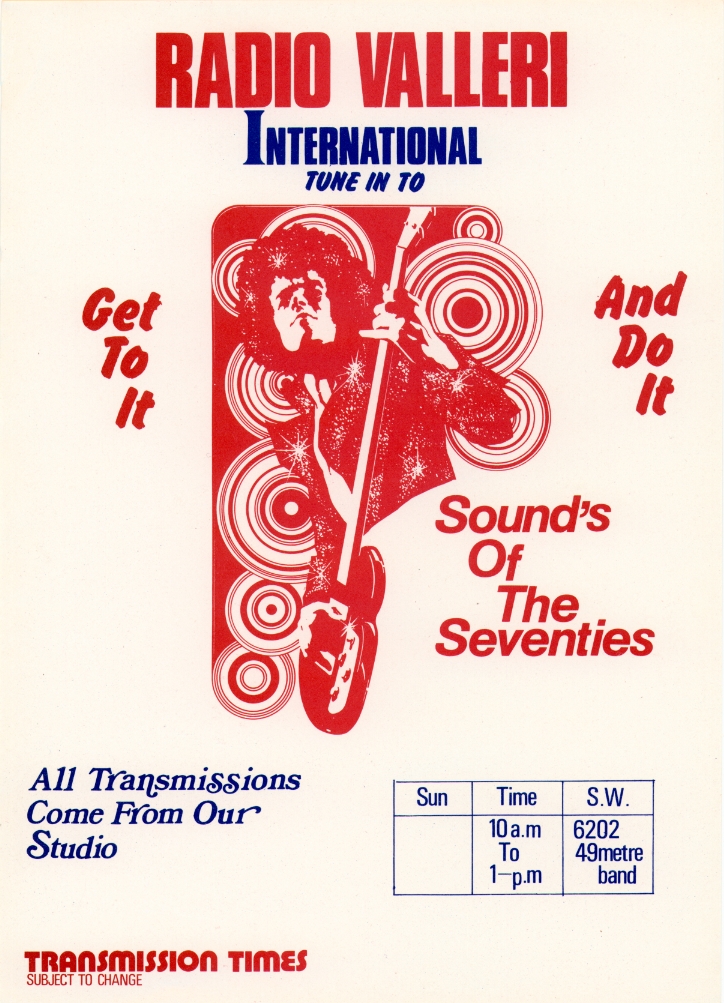 Radio Valleri was one of the long-running Irish shortwave pirates of the 1970s and 1980s. Founded by Mike Anderson and Derek Jones, it began testing in 1972 on 1525 kHz medium wave before moving to short wave. The station became a regular operator on Sunday mornings, one of many such pirates from Ireland in the 49 metre band. There's a detailed history on the DX Archive pages. One of those involved at the beginning was Arno St Jude (Declan Meehan).
This recording from 1985 is of station jingles, voiced by Brian and Dónal Greene. The frequency announced is 6870 kHz.