Podcast: Play in new window | Download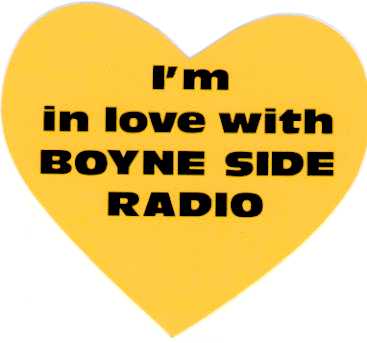 Boyneside Radio from Co. Louth was one of the largest and most successful regional stations in Ireland during the 1980s. It broadcast for 10 years from 1978 to 1988 from Drogheda. During that decade Boyneside developed a series of additional transmitters and opt-out services in Navan, Kells, north Dublin and along the border aiming into Northern Ireland. Here's a selection of jingles including a series of cuts introduced by station engineer Eddie Caffrey.
You can hear a panel discussion on the Louth pirates here and a separate interview with local veteran broadcaster Eddie Caffrey here. We also have a recording of how Boyneside covered the controversy about Radio Tara (to become Atlantic 252) in Co. Meath.