Podcast: Play in new window | Download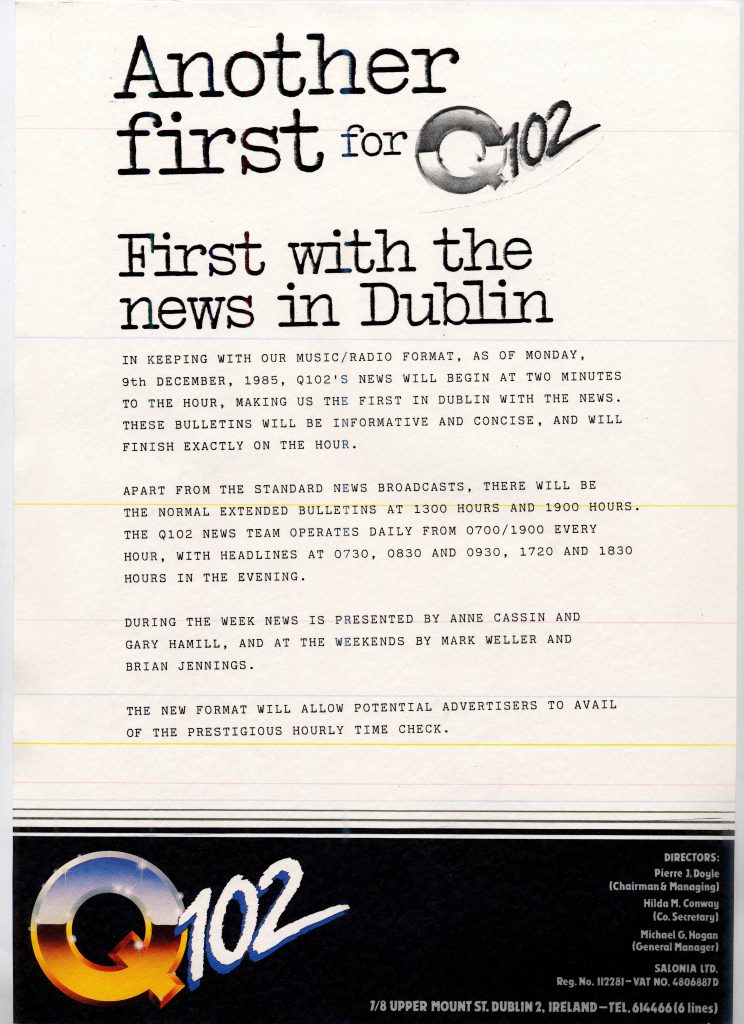 Henry Owens (real name Henry Condon) was heard on various pirate stations in the 1980s, including Q102, Radio Nova and South Coast Radio in Cork, where he was known as Alan Reid. In this recording from 1986, he presents an afternoon show on Dublin super-pirate Q102. Along with plenty of agency adverts, there's also a competition to win a trip across the skies of Dublin in the Eye in the Sky helicopter, from which Q102 delivered its traffic reports each morning. News is read by Anne Cassin at two minutes to the hour, an innovation allowing the station to claim that it was first to bring the news to Dublin listeners.
Henry went on to enjoy a long career on licensed radio in Ireland and UK up to his untimely death in 2013. Anne Cassin is now a presenter of Nationwide on RTÉ. This tape was recorded on Tuesday 11th March 1986 from 102.1 FM. Part 1 above runs from 1519 and Part 2 below from 1618.
This recording is from the Anoraks Ireland Tapes Collection, donated to us by Paul Davidson.