Podcast: Play in new window | Download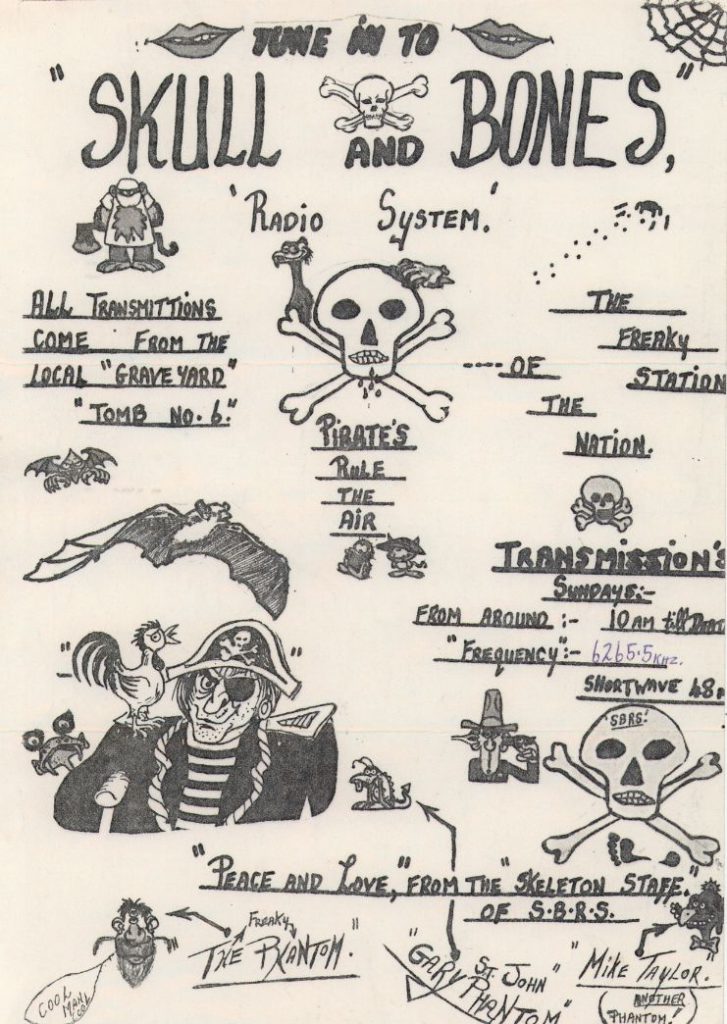 The Skull and Bones Radio System was the original of the species. Named after the pirate radio symbol of the skull and crossbones, it broadcast originally in 1977 and 1978 on 6220 kHz and then left the air for over 6 years. Skull and Bones returned on Sunday 4th August 1985 on a test transmission on 6210 kHz and resumed regular broadcasts the following week. This recording is from the first regular broadcast on Sunday 11th August 1985 and features station founder Gary St. John on air from 1025-1110. Gary welcomes listeners back and announces that Skull and Bones will link up on air with other shortwave pirates Radio Valleri International and Radio Ireland International later that day.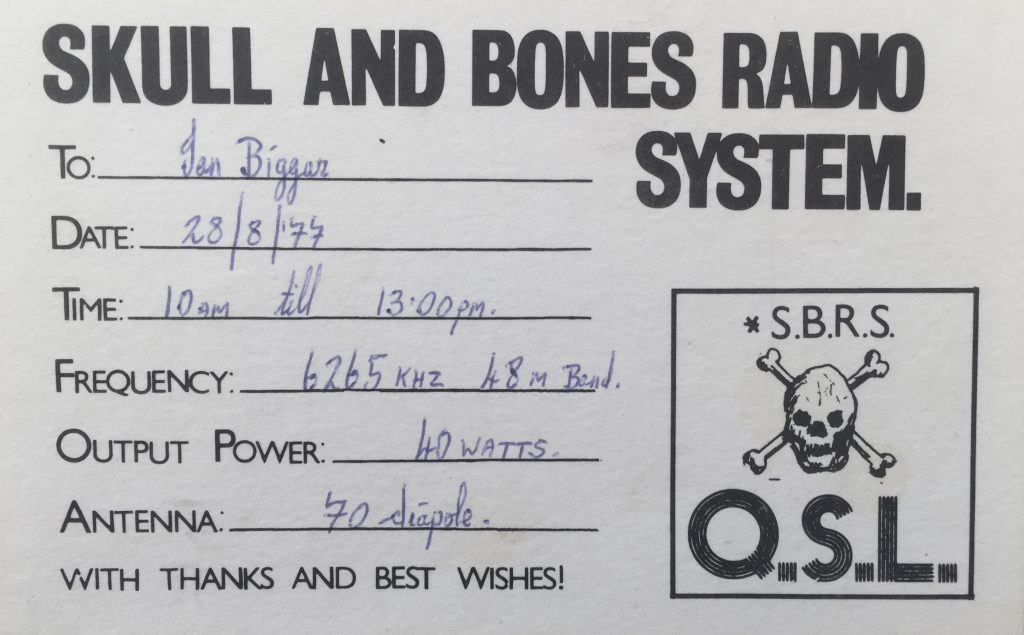 There's a strong sense of the camaraderie between the hobby shortwave pirates of the time and a good overview of the other stations on shortwave that morning. Gary also reads a letter from Radio Skywave International which had begun broadcasting a few weeks previously. The address given for reception reports is 310 Collins Avenue West, Dublin 9 which was of course the same address for Anoraks Ireland.
For more information about the shortwave pirates see the DX Archive and Pirate Memories websites. This recording is from the Skywave Tapes Collection. Skywave Radio International broadcast a shortwave station in the 1980s from Baldoyle in northeast Dublin.