Podcast: Play in new window | Download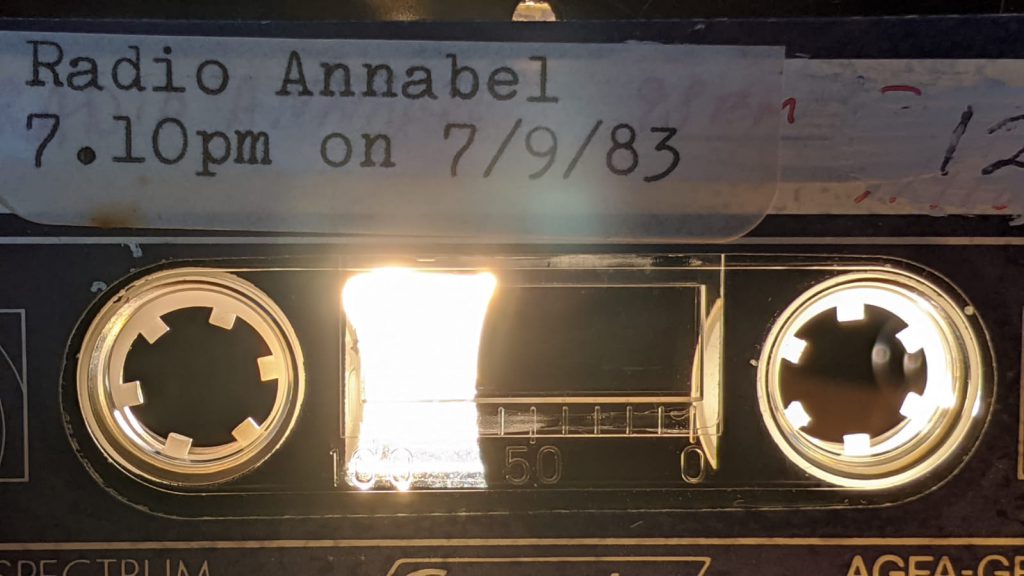 Radio Annabel began testing in September 1983 following a merger of two smaller stations Westside Radio and ABC. They were logged in October by the Anoraks UK Weekly Report on 1035 kHz and then 981 but eventually settled on 1323. Annabel continued to broadcast from the Ivy Rooms Hotel (now the Gate Hotel) on Parnell Street in the north inner-city where ABC had been based. It was popular with anoraks because of the weekly Free Radio Show presented by Gerard Roe.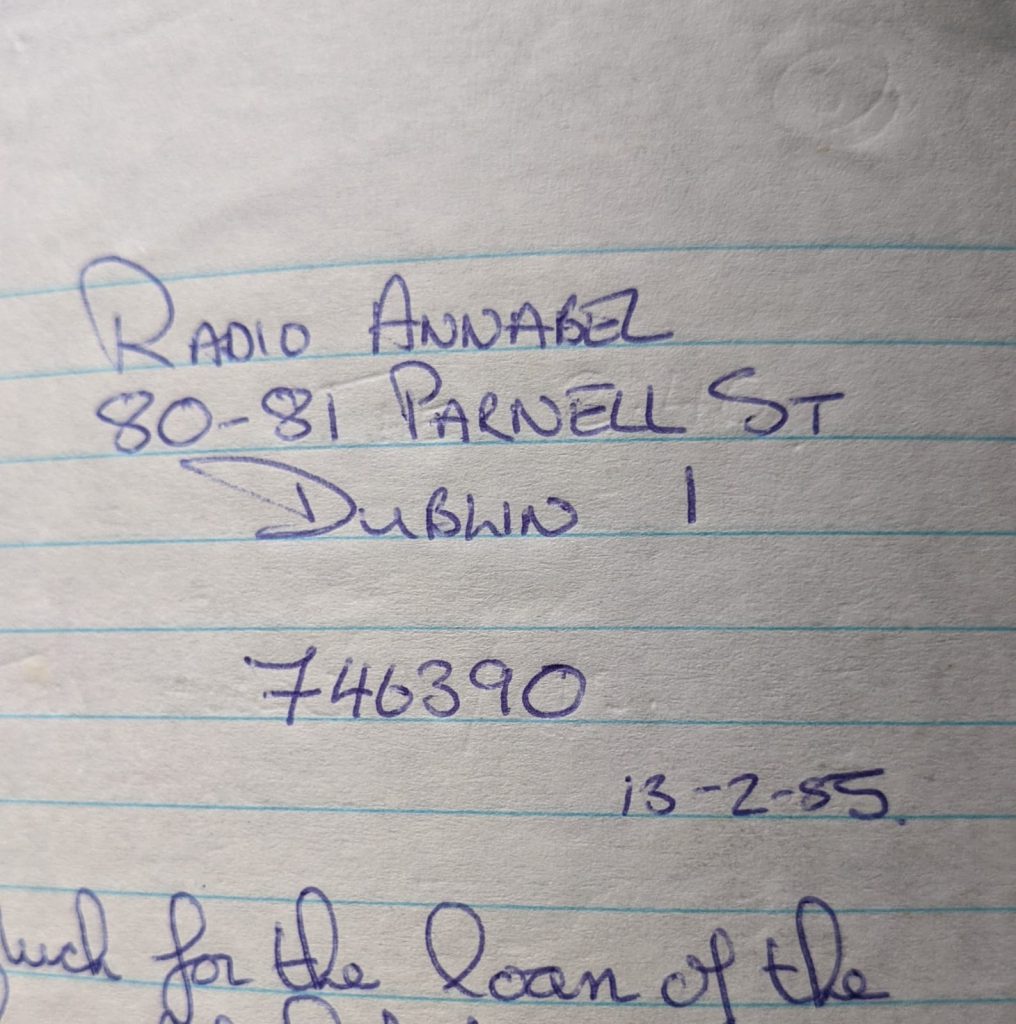 This is a recording of Radio Annabel testing on 98 FM on the 7th of September 1983. Continuous music is heard, sometimes with the track repeated, and then station jingles are played but there are no links. Annabel closed in March 1985 and in the Anoraks UK Weekly Report of the 31st of March, Gerard Roe is quoted as saying that the station had run into financial problems and had been asked to leave the hotel. Anoraks UK commented: 'This is very sad, the station was never a super-pirate by any means but was always one of the ones that was always there. The FRCI programme will be sadly missed, but I feel sure that another station will be only too pleased to host such a popular and professionally put together show'. Annabel made some more brief appearances on AM and FM in April 1985 but in June of that year Weekly Report announced that Gerard Roe was still looking for a new home for his programme.
This recording is from the Skywave Tapes Collection. Skywave Radio International broadcast a shortwave station in the 1980s from Baldoyle in northeast Dublin.