Podcast: Play in new window | Download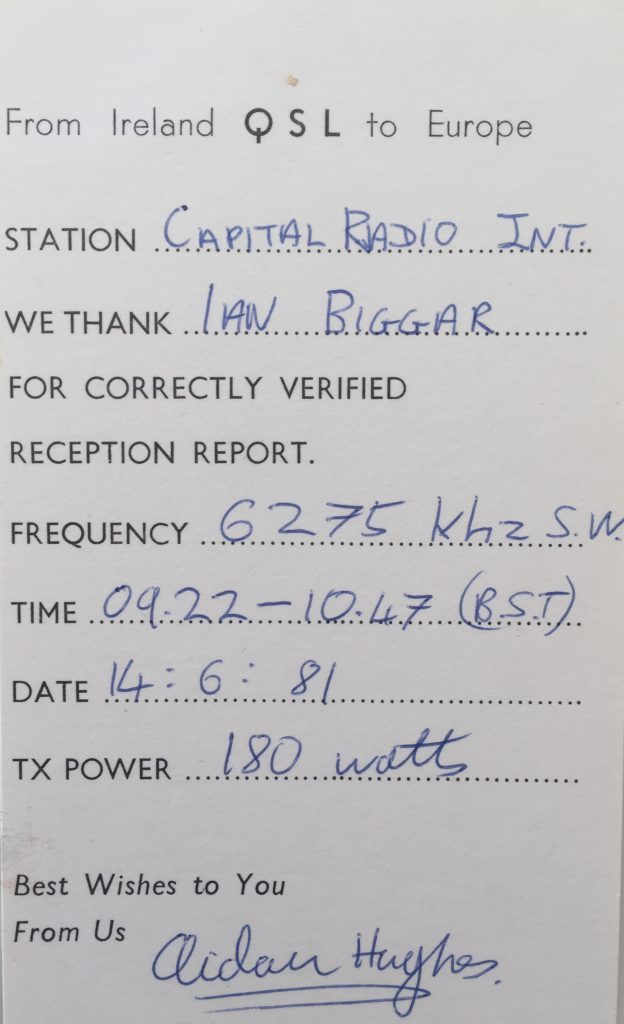 Capital Radio International began broadcasting from Dublin in 1981, one of many shortwave pirates from Ireland during that decade. It broadcast for the most part on 6268 kHz with a strong signal – the QSL above records an output of 180 watts which was well above average for the hobby shortwave stations. Capital Radio sometimes operated from the site of another shortwave pirate Radio Valleri.
Our recording was made from 6268 kHz from 1120-1205 on Sunday 11th August 1985 and features the station operator Aidan Hughes. The signal is indeed strong but over-modulated in places and seems to drift slightly off channel. Capital returned to the air in the early 1990s but came to an end when Aidan Hughes died prematurely.
For more information about the shortwave pirates see the DX Archive and Pirate Memories websites. This recording is from the Skywave Tapes Collection. Skywave Radio International broadcast a shortwave station in the 1980s from Baldoyle in northeast Dublin.