Podcast: Play in new window | Download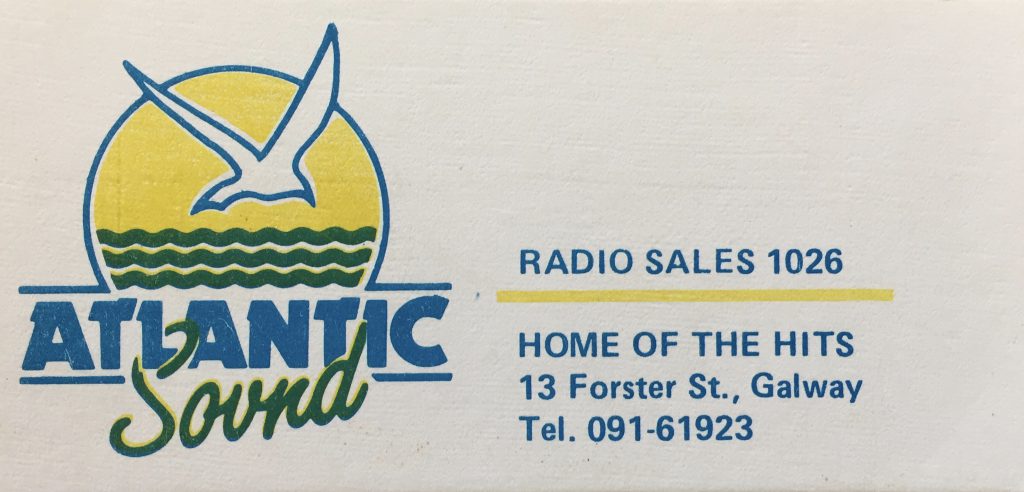 We're delighted to bring you the first instalment in a week-long series of recordings of pirate radio in Galway in the 1980s.
Atlantic Sound broadcast for a little over a year from April 1984 to June 1985 to Galway city on 1026 kHz AM and 95.4 FM. In August 1984, following the closure of South Coast Radio in Cork, former offshore DJs Keith York (RIP) and Don Stevens moved to Galway and got involved with Atlantic Sound, which was based at Forster Street in the city centre. They were later joined by another former South Coast colleague, Steve Marshall, who moved from WKLR in west Cork. Atlantic Sound is featured in the October 1984 tour of Ireland by DX Archive who were full of praise for the Galway station. They reported that a move from 1026 to 846 kHz was imminent but this didn't happen until the Cork trio left Atlantic Sound in March 1985. According to the Anoraks UK Weekly Report, Marshall, York and Stevens 'moved across the road' in Forster Street and set up WLS Music Radio on 846 kHz and 104 FM. The technical set up was superior and it wasn't long before WLS overtook Atlantic. Having lost many of its key staff, Altantic Sound closed down in June 1985.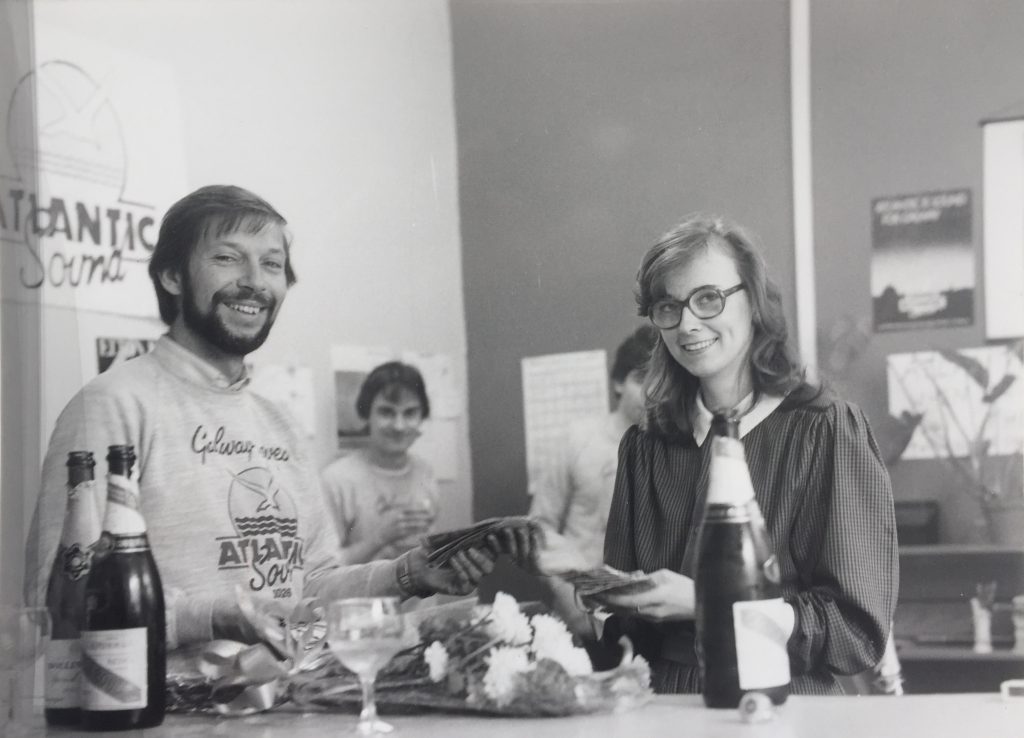 This recording is from 1447-1608 on the 28th of May 1985, towards the end of Atlantic's existence, and features Shane Martin and Gerry Browne on air. There are plenty of Tony Allan idents and an on-air auction for tickets to the forthcoming Bruce Springsteen concert at Slane on the 1st of June. Our thanks to Ian Biggar of DX Archive for this recording.