Podcast: Play in new window | Download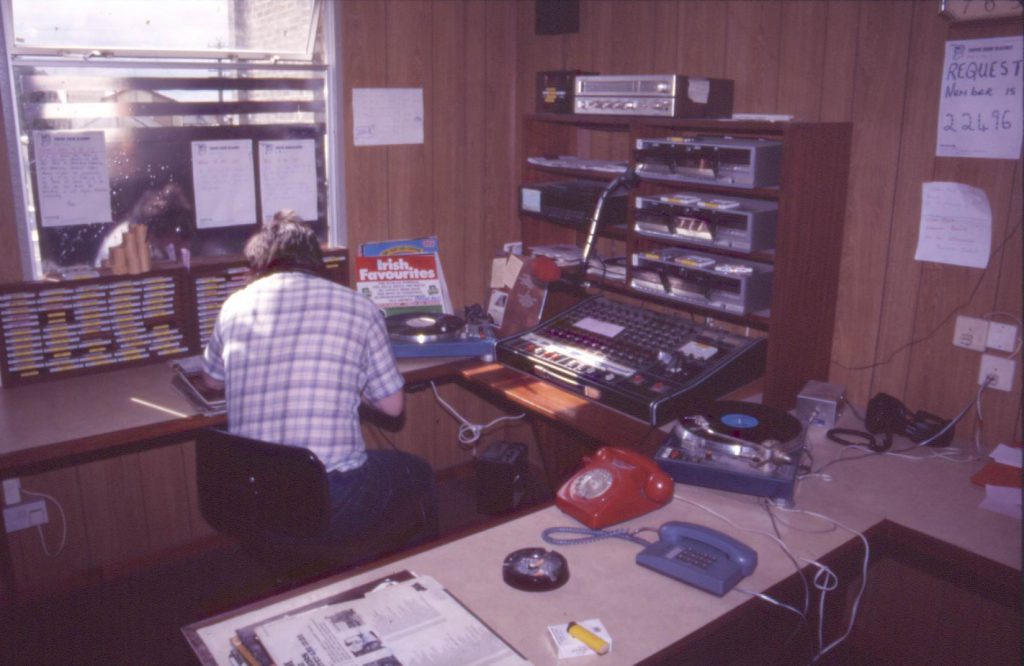 Erneside Community was one of several pirates broadcasting from Co. Cavan during the 1980s. It was a strong supporter of local country and western artists throughout its four years on air. Erneside began test transmissions in January 1985 and started full programming on 25th February, broadcasting on 1251 kHz (announcing 240 metres). A detailed report by Seán Brady of Cavan Community Radio in the Anoraks UK Weekly Report of 31st March 1985 described the 'Cavan Radio Explosion' and noted that Erneside broadcast from 8am to midnight, specialising mostly in Irish country and western music. Erneside also had an outside broadcast unit that had travelled to Counties Cavan, Leitrim and Fermanagh and carried community notices each day. The station later added FM and continued to broadcast until 30th December 1988.
This tape was recorded in the English midlands and is of DX quality, with plenty of deep fading and interference. No times were noted on the cassette, but it was made during the afternoon of 13th November 1985 as winter darkness fell. There are adverts from both sides of the border in the run-up to the busy Christmas period. The first DJ is Brian Gold and he is followed by Don Woods.
This recording is from the Leon Tipler Tapes Collection, donated to us by Steve England.