Podcast: Play in new window | Download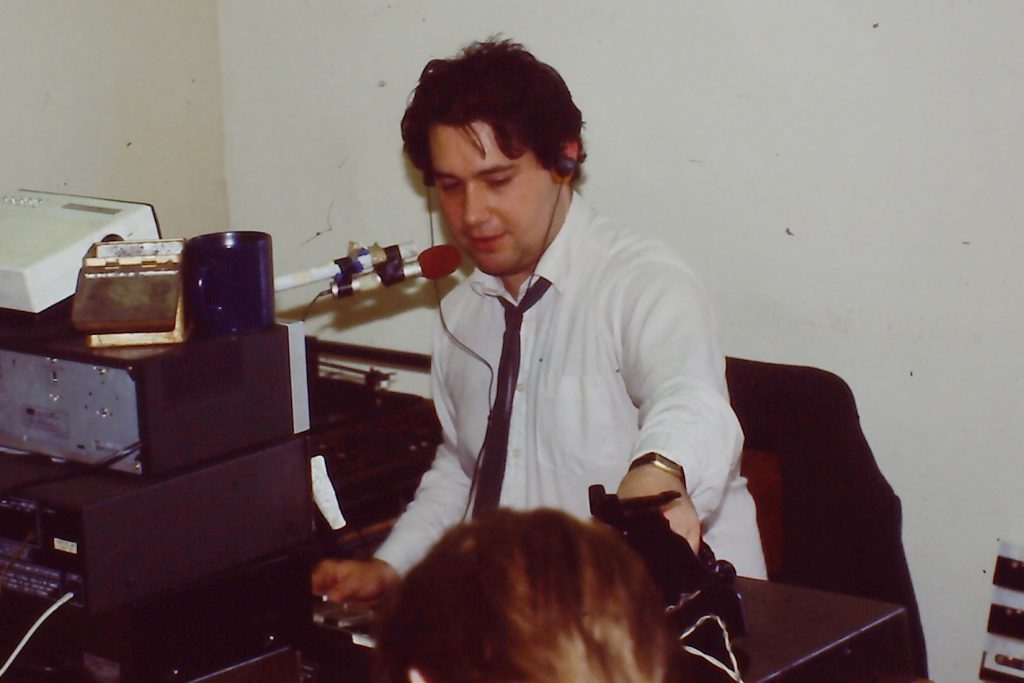 Southside 95 began broadcasting on 94.9 FM from Dún Laoghaire in south Co. Dublin on 7th December 1987 under the direction of Paul Vincent who had worked in various stations previously including Sunshine Radio. Many familiar names in the station's early days included former KLAS DJs David Baker, Bryan Lambert and Dan O'Sullivan and Peter Madison who had worked with stations such as Sunshine Radio, Radio Nova, Magic 103 and Boyneside Radio. According to the Anoraks UK Weekly Report on 28th February 1988, Southside was facing financial problems and several of the staff had left or were about to do so. In March 1988, the station moved to new premises in the Dún Laoghaire Shopping Centre and continued to be mentioned in Anoraks Ireland and Anoraks UK lists.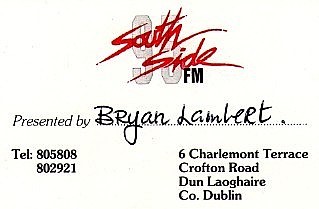 Following the launch of Chris Cary's Radio Nova International by satellite from Surrey in England on 1st May 1988, speculation grew that Irish stations would carry all or part of the service. The edition of Weekly Report from 22nd May contained the following: 'It is thought that many Irish stations may invest in a satellite dish and relay Nova, inserting their own adverts in opt-out advert spaces, and leaving Nova's national adverts in'.
Southside 95 began relaying Nova in July for substantial periods of the day and by the end of the month had ceased its own programming altogether. The 'Nova Night Network' service – overnight programming from the satellite station – was relayed by many Irish pirates in the latter part of 1988, including Coast 103 in Galway, ABC in Waterford and Liberty Radio and Centre Radio in Dublin. The relay was switched off at 1pm on 31st December 1988.
This is a recording of David Baker on Southside 95 on 21st January 1988 from 1345-1421. The style is a mixture of easy listening music and community announcements and there are references to other magazine and specialist programmes. The recording is courtesy of Robin Dee of Golden Radio International.