Podcast: Play in new window | Download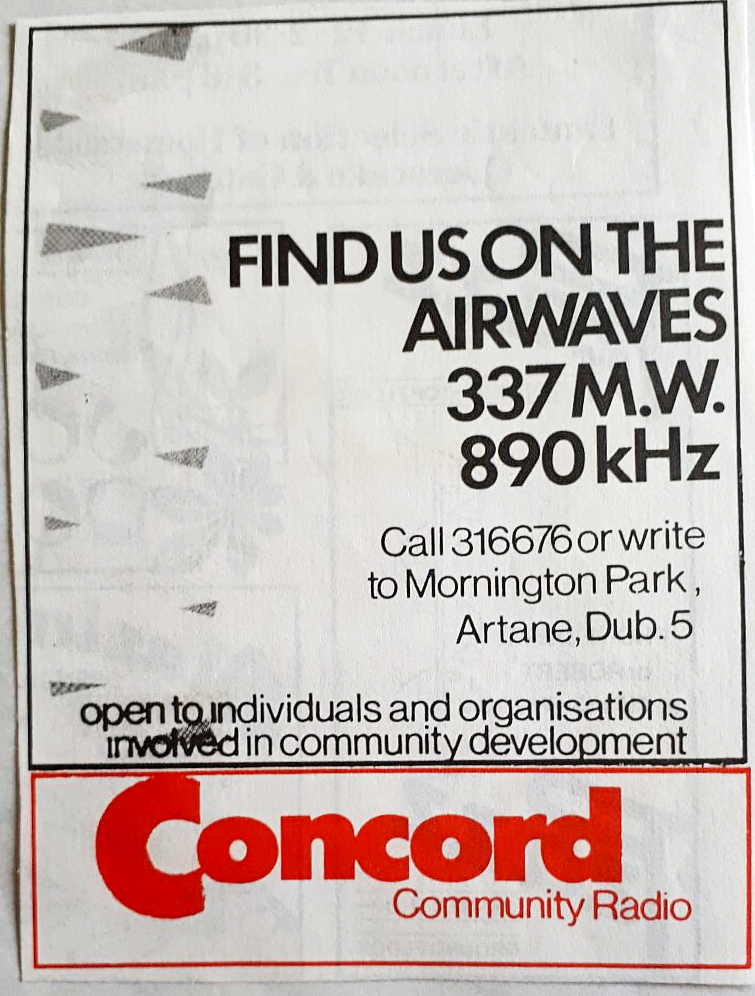 Concord Community Radio broadcast from the Artane/Coolock area of northeast Dublin from 1982 and would become North Dublin Community Radio (NDCR), which continued until the end of 1988. It was an AM-only station, announcing 337 metres or 890 kHz (presumably 891). This is a recording from 18th May 1983, the day of the Department of Posts and Telegraphs raid on Radio Nova, which sent shockwaves through the pirate world. No time is given, but the choice of music suggests an evening programme. The unnamed presenter plays punk and reggae and takes requests from listeners but there is no mention of the raid that morning. In the following days many pirates closed down temporarily as a precaution.
This recording is from the Leon Tipler Tapes Collection, donated to us by Steve England.