Podcast: Play in new window | Download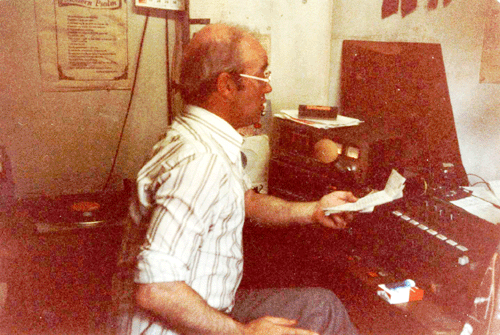 Raidió Luimní was one of the longest-serving pirates in the country, broadcasting from Limerick City from 1978 to 1988. It had a large following of loyal listeners in counties Limerick, Tipperary and Clare due to the eccentric broadcasting style of its owner, the late John 'the Man' Frawley. Raidió Luimní was a community station with a difference featuring all sorts of local characters and unusual programming. It was also one of the first stations to feature death notices, a tradition that continues on local radio today.

Raidió Luimní installed a new Irish-made transmitter on 1125 kHz in 1985, boosting its signal and increasing its listenership. The station closed down a week earlier than other the pirates at the end of 1988, leaving the air at 0130 on Christmas Eve. This recording is of the final half-hour of the station with Alf de Lacy who says a long goodbye to Raidió Luimní listeners and staff and even thanks local Gardaí for their hard work over Christmas! A few bars of Denis Allen's song 'Limerick, You're a Lady' are played and then the national anthem brings Raidió Luimní to the end of its colourful life.
The recording was made from 103 FM from 0100-0130 on 24th December 1988. We thank John Breslin for the donation.