Podcast: Play in new window | Download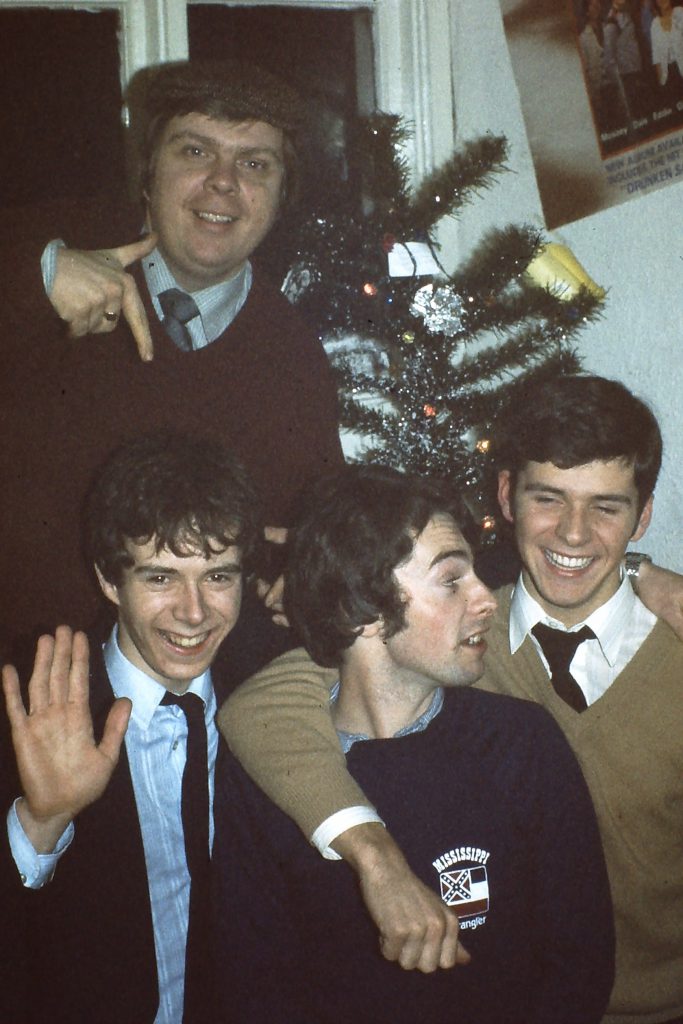 Radio 257 was the new name for ARD (Alternative Radio Dublin) when the station relaunched on 4th January 1980. Many of the DJs on ARD/Radio 257 would go on to become household names in Irish radio, including John Clarke, Mike Moran, Tony Allan (RIP), Paul Vincent and Ian Dempsey. The station closed in 1982 as the super-pirates gained dominance in the Dublin radio market.
Radio 257 reverted to the ARD name at a later stage but in this recording from April 1981, both versions are heard in links and idents. First up is Chris Barry with his drivetime show which includes plenty of adverts and generic jingles re-cut with the '257' tagline. He is followed by David Dennehy who has a write-in competition for listeners. Both Chris and David went on to work in larger pirate stations and eventually licensed radio.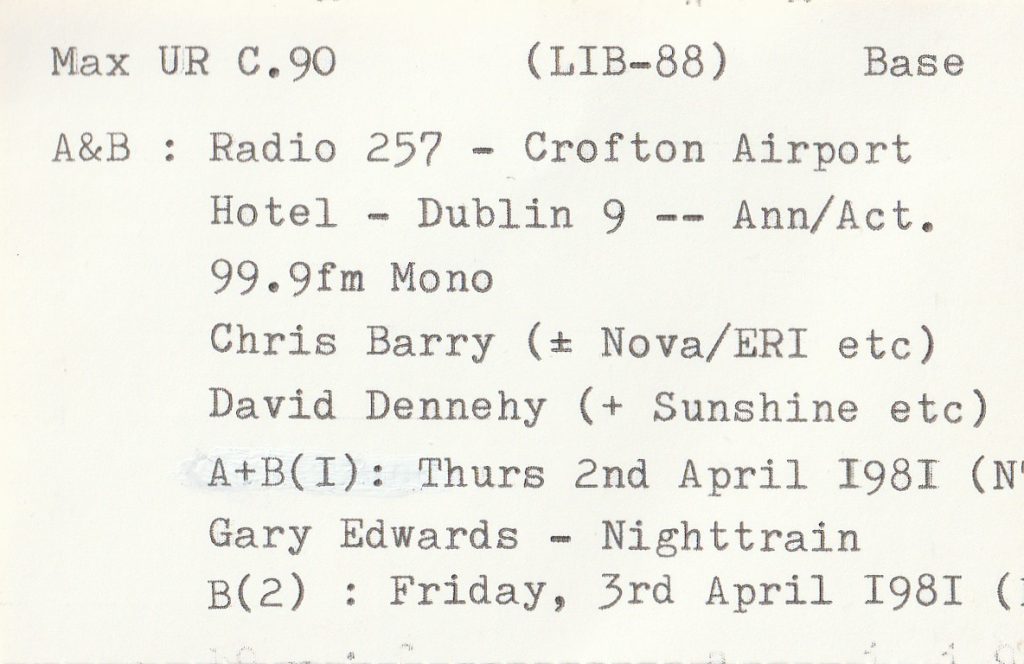 This recording was made from 99.9 FM on 2nd April 1981 and Part 1 above runs from 1727-1815. Part 2 below is from 1815-1833 on 2nd April and is followed by part of the Night Train show from 3rd April 1981, presented by Gary Edwards.
The tape is from the Anoraks Ireland Collection, donated to us by Paul Davidson.