Podcast: Play in new window | Download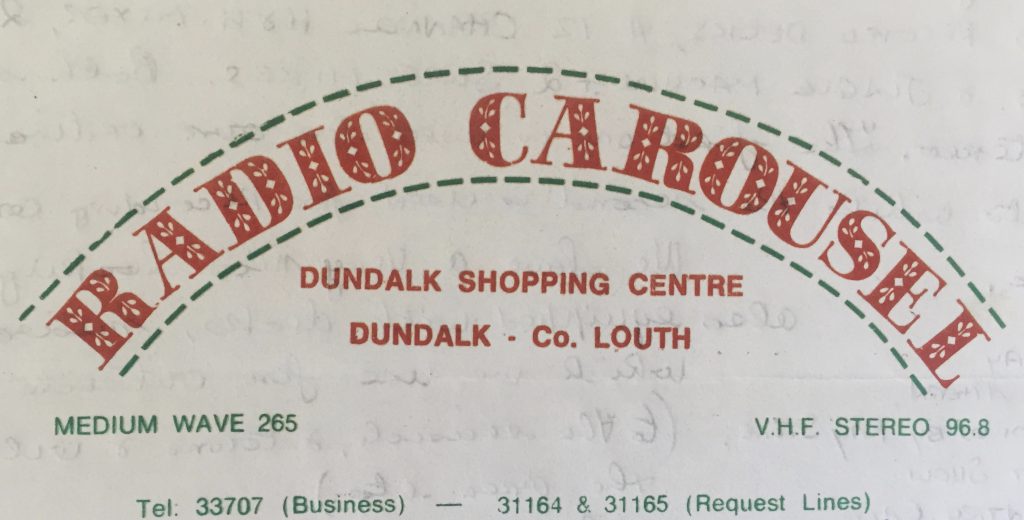 This is another recording of Radio Carousel Dundalk made on two consecutive days, 30th and 31st May 1985 from 101 FM. First up is a segment from the evening show presented by Dave Scott (aka Joe Reilly, RIP) from 2240 to 2325 on the 30th. The classified ads at 2300 include Bruce Springsteen tickets for the forthcoming concert in Slane, various cars for sale, a JCB driver for hire, roofing services, Kerr's pink potatoes for sale and a BBC colour television aerial!
This is followed by part of the next day's breakfast programme presented by Mike Ahern (aka Richard McCullen) from 0815 to 0900 on the 31st. It sounds like a one-man show at times as Mike's voice can be heard on several ads and he also reads news headlines at 0830. However there is no shortage of advertising and there are requests too, including for children on their way to school.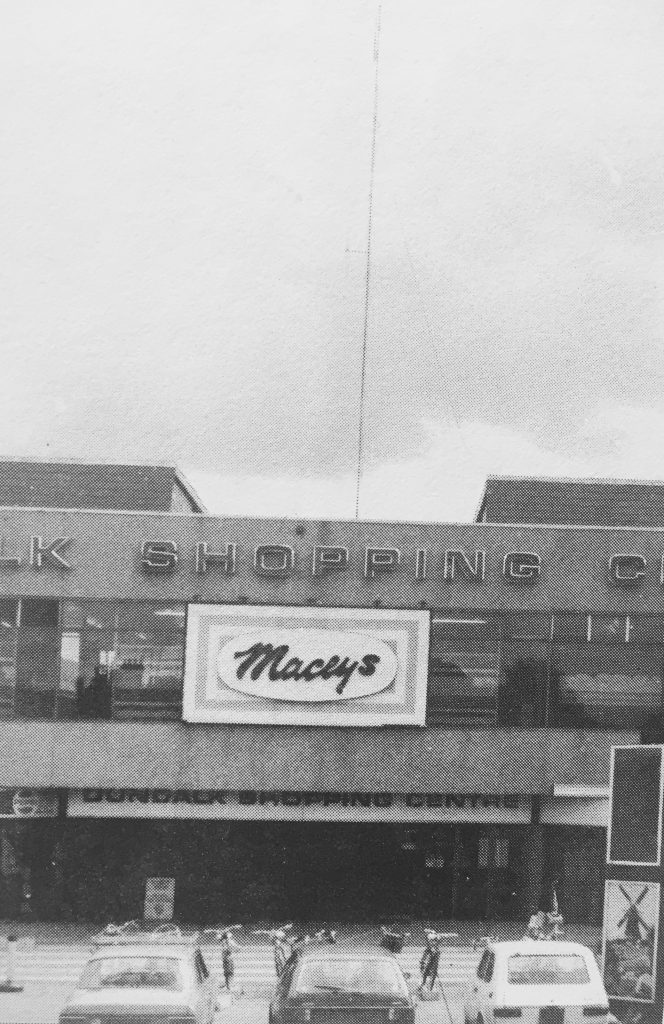 Richard McCullen went on to work in the local licensed station LMFM. Joe Reilly (using that name) went on to work at ERI in Cork and later licensed station Radio Kerry. We thank Gary Camblin for this recording.