Podcast: Play in new window | Download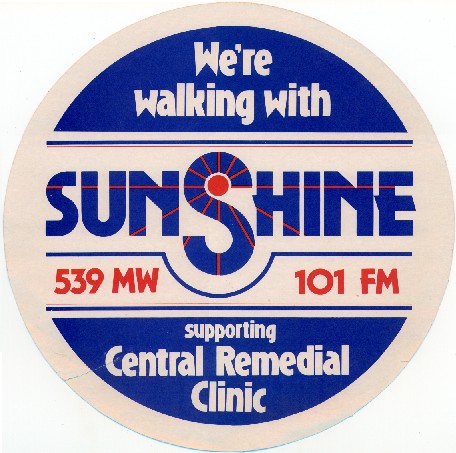 In 1986, three large pirate stations – Sunshine Radio in Dublin, ERI in Cork and ABC in Waterford – co-operated to jointly organise a 250-mile maxi-marathon between the three cities.
Here are two promos – the first from ERI and the second from ABC – voiced by Mark Byrne of Sunshine Radio. They are fascinating on so many levels: co-operation between pirate stations, a campaign backed by big commercial sponsors and funds raised going to a major charity, the Central Remedial Clinic.
This is a good example of how the archive can give us a more global view of what was happening in the 1980s. Listeners to each station did not know that all three stations were involved but the archive can tell us that. The level of co-operation surpasses what exists today between stations in the same large radio groups.
It also reminds us that despite often fierce local competition, stations from different parts of the country were willing to co-operate for charitable causes. No doubt they also had an eye to the impeding legalisation and wanted to position themselves as socially responsible.