Podcast: Play in new window | Download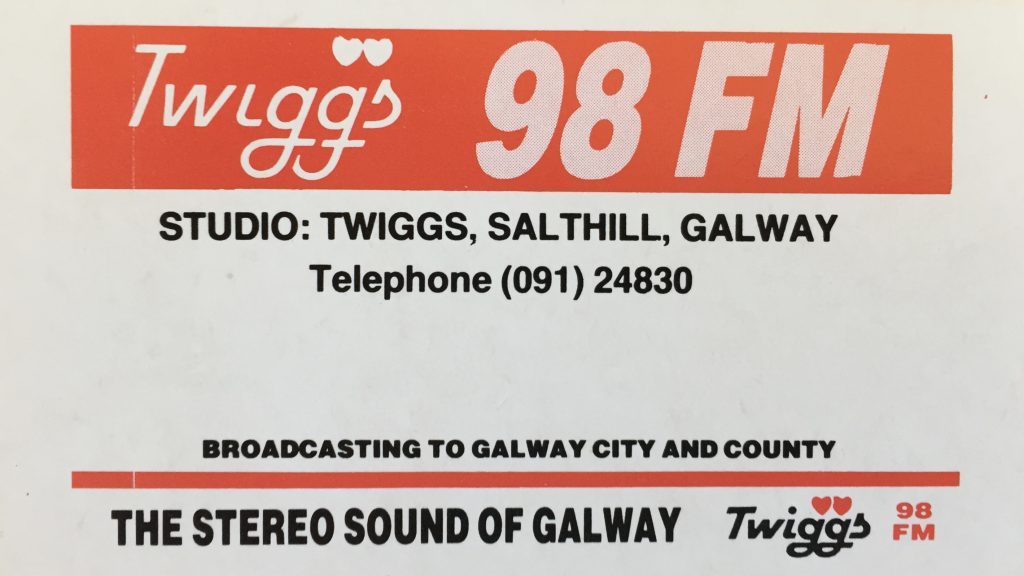 Twiggs FM broadcast from Salthill in Galway for about six months at the end of 1987 and beginning of 1988. It was based at the Eglinton Hotel on Salthill promenade and was called after the hotel's popular nightclub. Twiggs FM regularly broadcast gigs from the club and there was a student vibe from the station with promos for events at University College Galway (now NUI Galway) and the Regional Technical College (now GMIT). Sound engineer Roland Burke and Alan Russell, both of whom had radio experience in Dublin, were hired to run Twiggs FM by two Galway businessmen who had leased the Eglinton Hotel.
Here's a set of clever Twiggs FM jingles and liners from 1987, featuring the voices of the late Roland Burke and Gerry Moore. Gerry Moore did voice-overs for many pirates in Dublin during the 1980s. We thank Alan Russell for this donation.