Podcast: Play in new window | Download

Wicklow Community Radio (WCR) began broadcasting in the second half of 1982 on 1512 kHz AM (198 metres). Its origins were in temporary festival stations based in Wicklow Town, the first of which was set up by RTÉ in 1980. WCR was renamed WLCB (Wicklow Local Community Broadcasting) in the summer of 1985 and changed its name again to Viking 105 in 1987. The station closed down as the end of 1988 in line with the vast majority of pirates.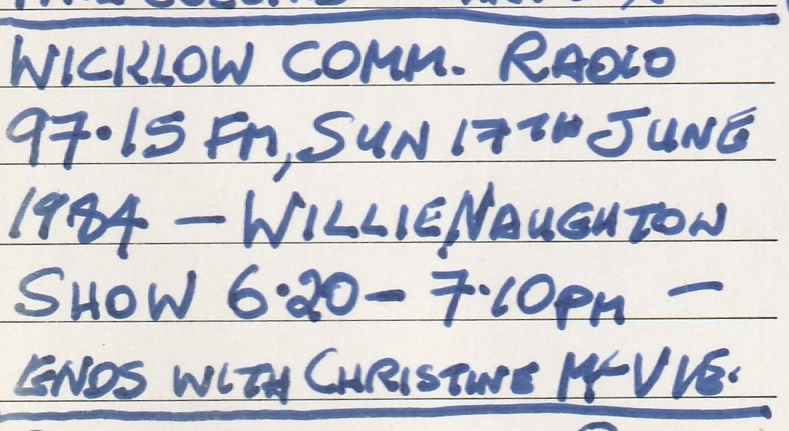 This recording is of Willie Naughton's Sunday afternoon show on 17th June 1984 and is from 97.15 FM. It runs from 1820-1910 and is airchecked. There's praise for Bruce Springsteen's new album Born in the USA and a promo for the Chrissie Hynde and the Pretenders gig in the SFX Centre in Dublin that night.
The recording was made originally by Kieran Murray and is from the Anoraks Ireland Tapes Collection, donated to us by Paul Davidson.