Podcast: Play in new window | Download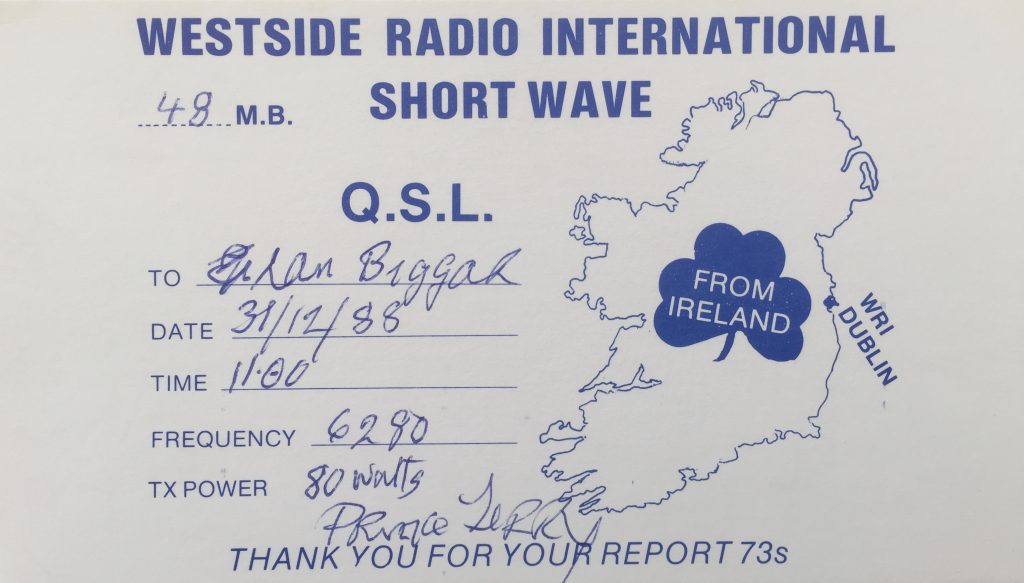 On October 20th 2018 over 100 radio anoraks gathered in the Ballsbridge Hotel, Dublin. The purpose was to meet and record oral history of the pirate radio era.
Here we present a great panel of anoraks chatting to Dónal Greene: Liam de Siún (BLB), Roger Lloyd (aka Prince Terry of Radio Dublin and Westside Radio International), Ian Biggar (DX Archive), Eddie Bohan (Irish Broadcasting Hall of Fame) and Dr Don Moore (Westside Radio International and ARD).