Podcast: Play in new window | Download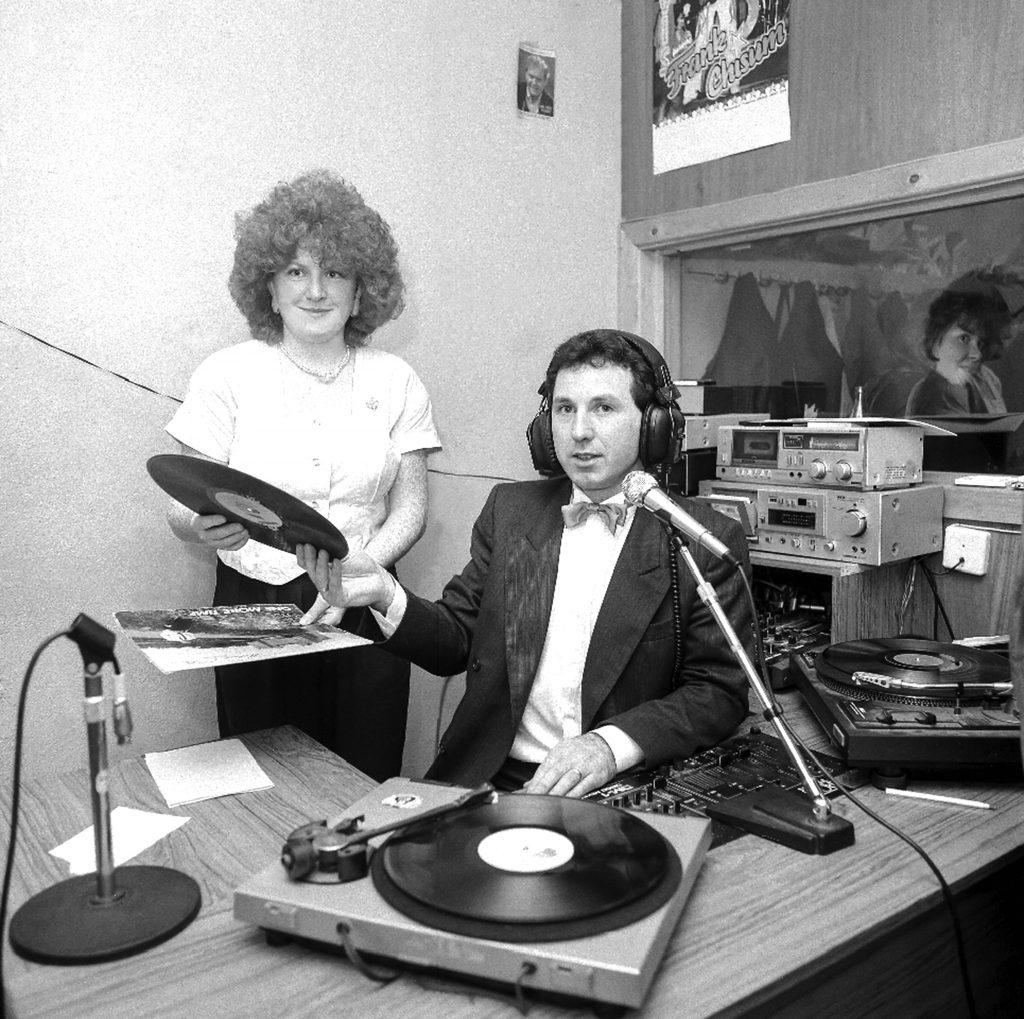 Midwest Radio was one of the west's most popular radio stations, coming on air initially for just a few months at the end of 1978 and returning full-time from November 1985. Set up by dancehall promoter Paul Claffey and local DJ Chris Carroll, it was based at the Midas Nightclub in Ballyhaunis and played a popular diet of Irish and country music.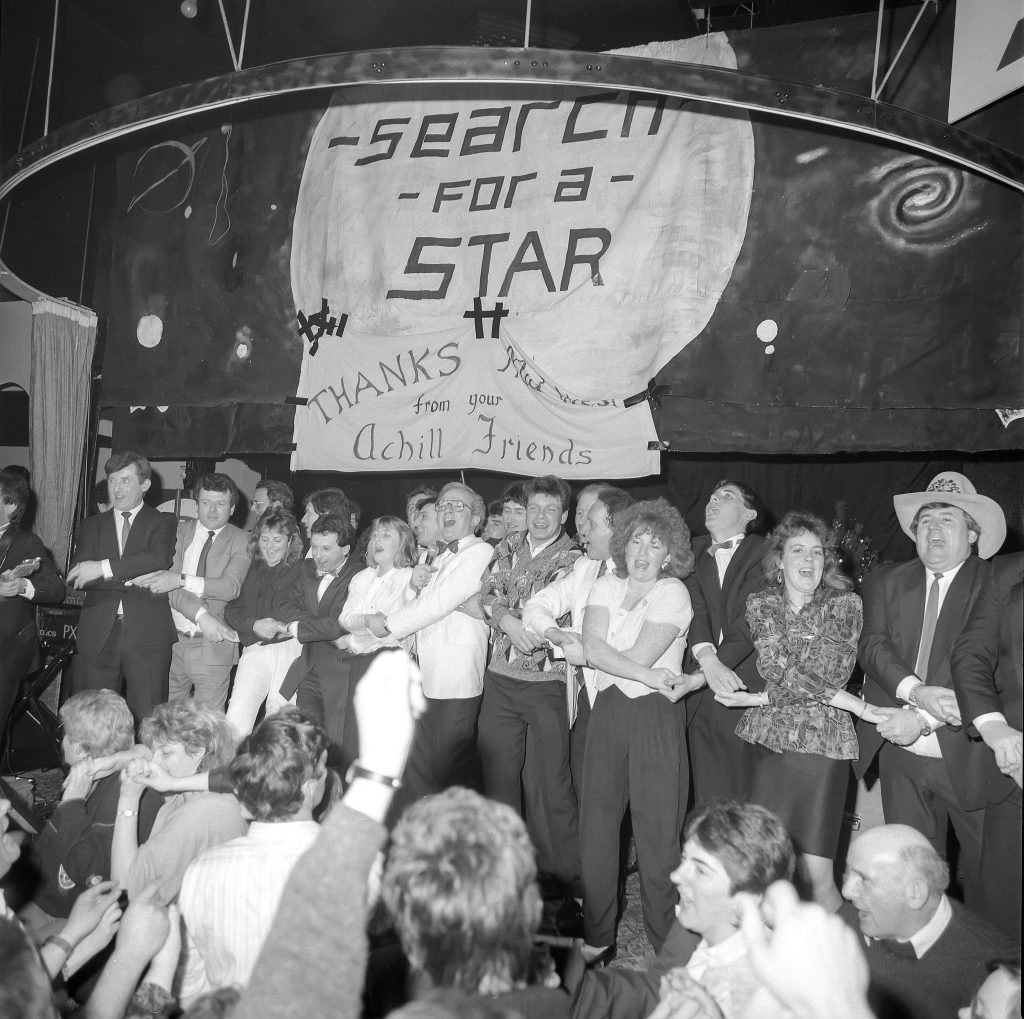 The station agreed to close on 30th December 1988 in case of any breach of the midnight deadline on New Year's Eve. According to a history of the station, Magic and Madness: The Midwest Radio Phenomenon, the station's single phone line went into meltdown when Paul Claffey announced the closure date a few weeks before Christmas. In a sign of its huge popularity across Mayo, local TD Jim Higgins was among those who led a campaign to allow Midwest to continue beyond the New Year's Eve deadline.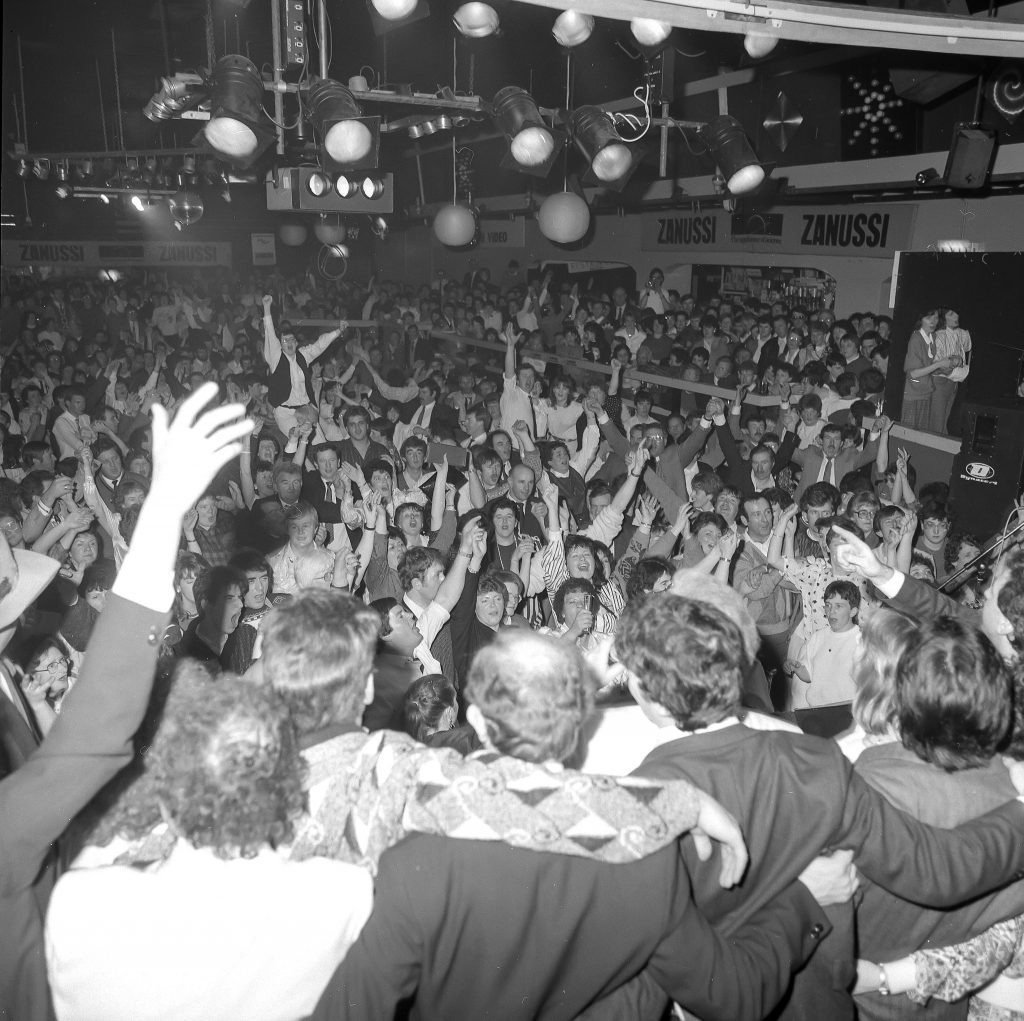 A final farewell concert at the Midas was arranged for the night of Friday, 30th December. From 10am when it opened its doors, crowds of fans descended on the nightclub from across Mayo and such was the traffic chaos that Gardaí had to ask Midwest to stop advertising the event. The final programme was presented by former Garda John Duggan who had begun his pirate career when still a serving member of the force.
Over a thousand people packed into the Midas for Midwest's final concert which included country singers such as TR Dallas, Declan Nerney and Kevin Prendergast. Paul Claffey paid tribute to Midwest presenters and behind the scenes staff, inviting them all onto the stage to rapturous applause. Some of the musicians credited Midwest with their success, mentioning how it and other pirates such as Breffni Radio in Co. Cavan had showcased country music when it was ignored by RTÉ. There were also confident predictions that Midwest would be back and although most of the pirates lost out in the new regime, Midwest returned as a licensed station on Monday, 24th July 1989. The station continues to be highly successful to this day.
This recording is of the final hour of Midwest live from the Midas, made from 98.6 FM from 0056-0158 on 31st December 1988. We thank John Breslin for the donation and James Laffey for the photos.