Podcast: Play in new window | Download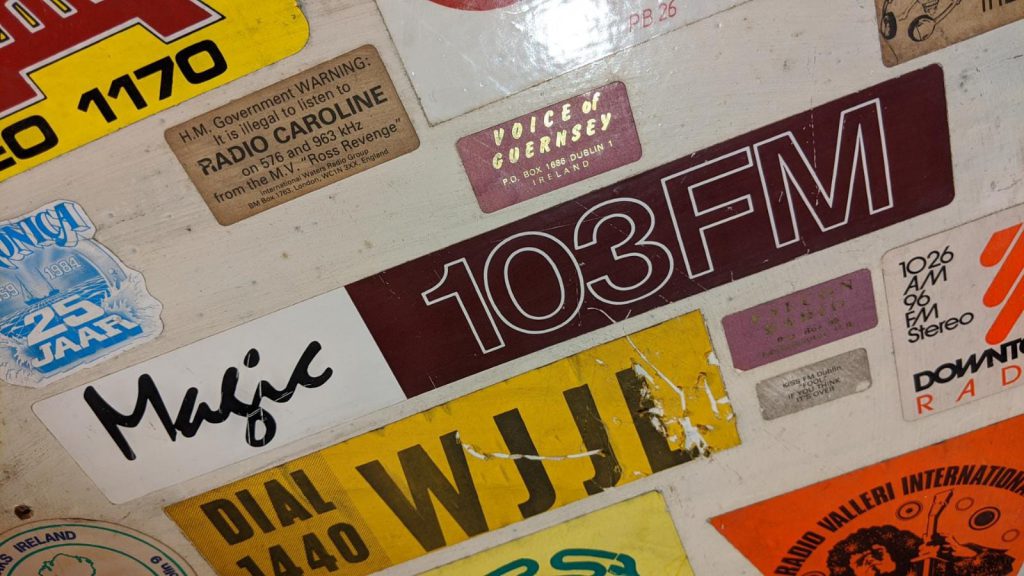 This is a recording of a very relaxed Peter Madison (RIP) on Nova's short-lived sister station Magic 103 from 1315-1402 on the 25th of June 1985. It begins with some pirate nostalgia in the form of 'Goodbye Caroline' by the One Shots, a song about the sinking of the Mi Amigo in 1980 and 'Get Turned on to Big D' by John Paul, a presenter at the popular Dublin station of the late 1970s where Peter himself had worked. Some of the vinyl is very scratched, more so than would be expected on a station like Magic 103. News at 1400 is read by Mark Weller (Costigan) who takes over for the afternoon shift. Peter Madison, who died in 2018, worked at many pirates during the 1980s. More recordings of Magic 103 are available here.
This recording is from the Skywave Tapes Collection. Skywave Radio International broadcast a shortwave station in the 1980s from Baldoyle in northeast Dublin.