Podcast: Play in new window | Download
Clonmel Broadcasting Corporation (CBC) broadcast from the town of Clonmel in south Tipperary for over seven years from 1981 to the end of 1988. CBC had a wide variety of programmes and strong roots in its community, reflected in the number of requests from listeners heard in this recording made about two months before the station closed down. First up is one of the long-standing DJs, John (Jonathan) Ryan, presenting the breakfast show. There's a mixture of musical styles, community notices and a jobs slot and adverts are heard from local businesses in south Tipperary and nearby areas of Waterford and Wexford. John is followed by station manager Peg Power with Golden Memories and a competition to win a breadbin sponsored by Dunnes Stores. News is read by Jimmy Williams.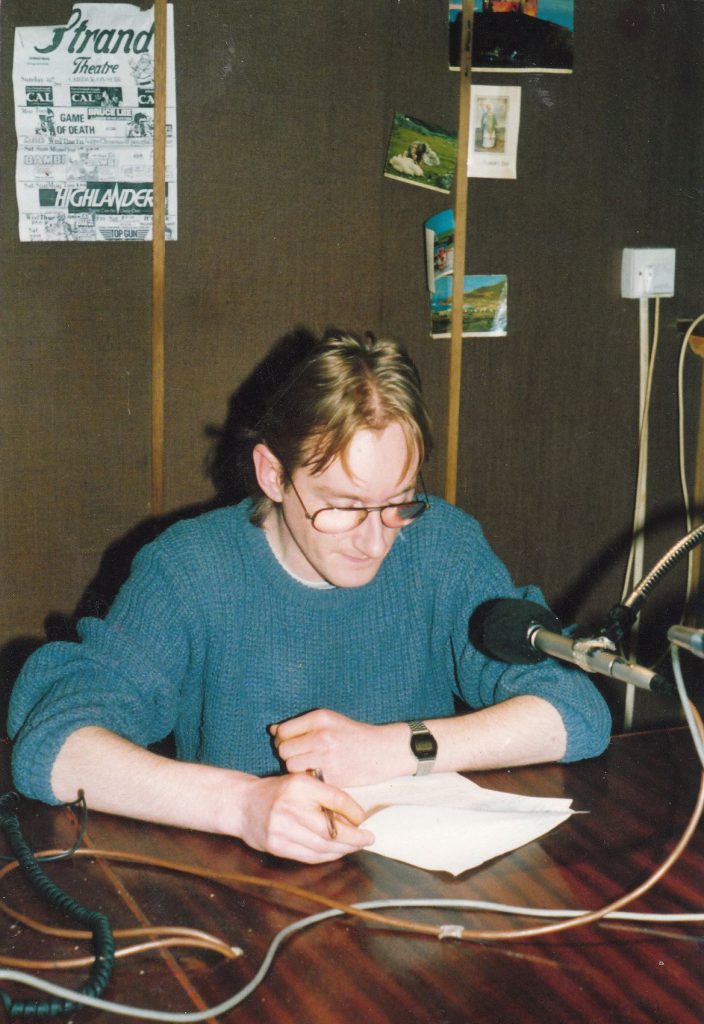 Frequencies announced are 102.7, 99.5 and 96 FM. CBC also broadcast on 828 kHz and for a while on 1512 kHz AM, the latter frequency being the former Radio Carrick channel from Carrick-on-Suir. CBC closed down at midnight on New Year's Eve 1988, along with the vast majority of the pirates.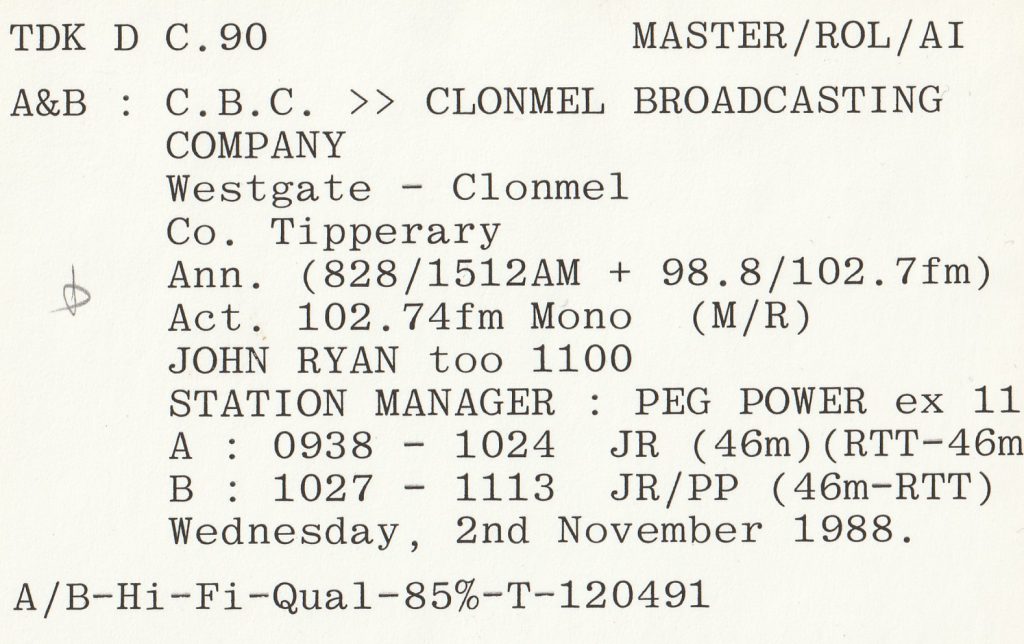 This recording was made on Wednesday 2nd November 1988 from 102.7 FM. Part 1 above runs from 0938 and Part 2 below from 1027.
The recording is from the Anoraks Ireland Tapes Collection, donated to us by Paul Davidson.