Podcast: Play in new window | Download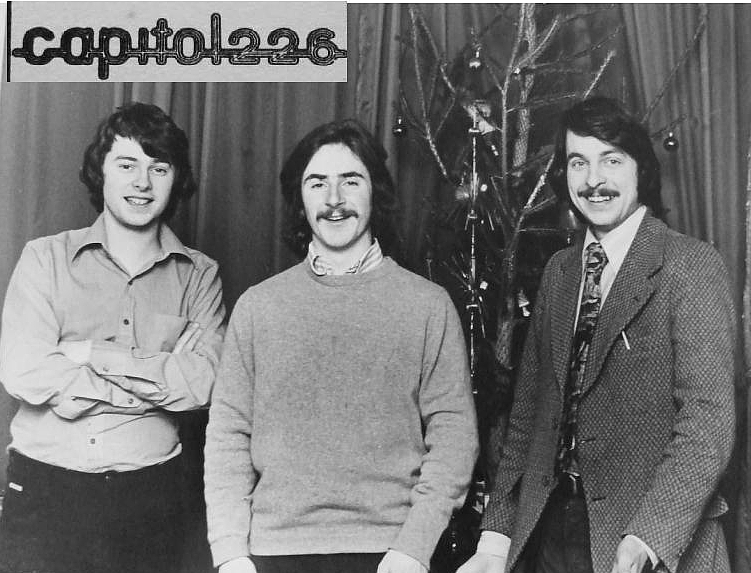 Here's a selection of Christmas jingles from Capitol Radio (226 metres) from 1980. Capitol's first Christmas on air was in 1978 and Alan Russell has shared his memories of that period with us.
'I have some memories of that particular December being our first Capitol Christmas. The founder of ALONE Willie Bermingham was a fireman based in the nearby Pearse Street fire station and I can recall several interviews with Willie in the run-up to Christmas encouraging folks to look out for elderly neighbours. On Christmas Day we had live programmes and presenters. Back in 1978, the buses were off until St. Stephen's Day and taxis were non-existent. On tuning in after Christmas lunch at my family home, I was horrified to hear the presenter getting progressively drunker! I had forgotten a small bottle of Smirnoff left in the postal boxes for any guests or business associates and the presenter was availing of the Christmas spirit – literally. I was five miles from the city centre and with no immediate transport other than walking or hitching, it was a nightmare (though probably entertaining for some!) that continued for a while, until Chris Barry reached Bachelors Walk and restored normality. The weather was particularly wintry with heavy ice on the ground, so hopping on a cycle or even a motorcycle to reach the station in the city centre was not an option'.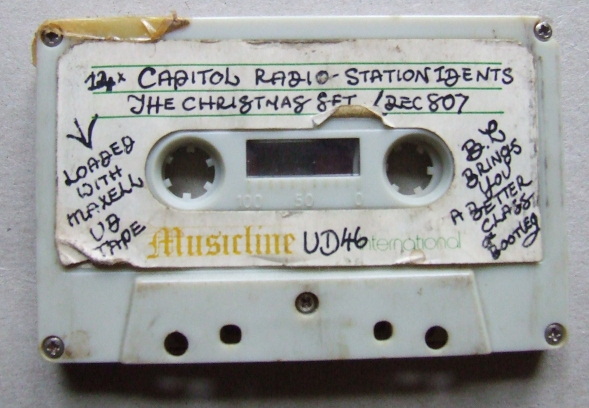 The jingles were a package used by a Capitol Radio in South Africa, and were heard also on the later station of the same name in Dublin (1983-1988). Alan Russell remembers that a few days after they began using the jingles, two men purporting to be from the South African embassy called to Capitol, telling them to cease using them. 'Although they never gained admittance to the studios and were kept outside the main door – reinforced with a steel plate and a barrier – I spoke to them and they weren't Irish guys having a laugh. This was around the time of the anti-apartheid movement in Ireland and we had interviewed Kadar Asmal, so they seemed plausible. I noted their complaint and reminded them they were in Ireland not South Africa so the heavy attitude wasn't going to work'.
These jingles were kindly donated by Alan Russell.