Podcast: Play in new window | Download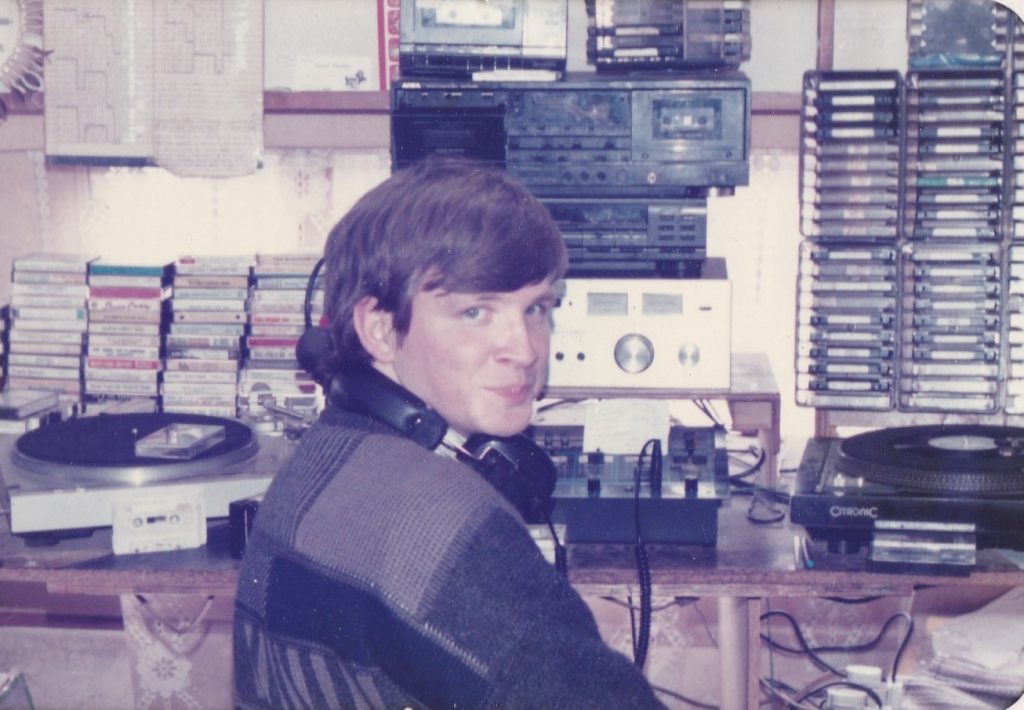 Today's recording of Radio Star Country features Sean Brady presenting an afternoon show in 1994. With experience on various 1980s pirates in the north Leinster region (Cavan Community Radio and Breffni Radio), Sean later joined Northern Sound Radio, the licensed service for Counties Cavan and Monaghan. He returned to the pirate fold in the form of Radio Star Country, where he spent more than four years. Sean shares his fond memories of that period:
I began hosting shows on Radio Star Country in January 1992, following a stint (May 1990 to December 1991) at Northern Sound. When I was at Northern Sound, Isobel Byrne (RIP), late wife of former Radio Star Country owner, Gerry Byrne, used to listen in and phone me, wondering if I'd like to join Radio Star Country.
When I joined Radio Star Country, the station was broadcasting on 981 kHz from a caravan near Smithboro in County Monaghan, but it did move – I'm not sure when – to Carrigans, Emyvale. I wasn't informed of the move and drove on a Sunday morning to Smithboro to find the farmyard empty of its radio occupant! The move was related to some sort of family dispute!
I very much enjoyed working for Radio Star Country, as I could play the kind of music I loved, and still do to this day, country music, particularly American country music. I have to admit that station owner Gerry Byrne and I had a few heated arguments as to the amount of American country music I played on-air, but I was adamant that the material I featured was the correct format to adhere to. I spent a lot of time planning my shows, in the pre-internet days, researching country music artists, as I featured them on their respective birthdays. I had a quite extensive country music collection – I still do to this day, although it's obviously been increased – on CD, vinyl and cassette, and I used to bring at least three carry cases of material with me, along with my handwritten country music notes.
I have to say that, while I was hosting shows on Radio Star Country, between January 1992 and March 1996, sitting in the caravan-based on-air studio, I never thought of, or was fearful of, a raid taking place. Perhaps I was a little naive, but I simply got on with the job in hand, playing the finest selection of country music, which no other radio station in the land was doing. I hosted the afternoon slot between 1.00pm and 6.00pm on Mondays, Tuesdays, Thursdays, Fridays and Sundays, and enjoyed it immensely, even though it involved a car journey of 1 hour and 15 minutes.
Although I departed Radio Star Country in March 1996, I'm so pleased to know that the station is still broadcasting today, but I feel that a move in frequency from 981 kHz should have been undertaken – the frequency, which is adequate for daytime coverage, does tend to suffer from co-channel interference at night. I always thought that 954 kHz would have been a more suitable AM frequency to use, as the medium wave band is now more uncluttered.
This recording of Sean was made on bank holiday Monday 29th August 1994 from 1640-1740. Adverts are from Counties Armagh, Monaghan, Down, Tyrone and Derry and there are plenty of stations idents and jingles, many of which are still heard today. The station was sold on by Gerry Byrne in 1992 and a reference by Sean to the religious programme Showers of Blessings indicates an expansion to content beyond country music alone. Sponsored religious programmes have become increasingly prominent on Radio Star Country but, as Gerry Byrne recalls, listeners remain loyal to the station:
Radio Star Country changed ownership a couple of times and has now a number of religious features and gospel programmes. Over the years, it has had steady staff and a large loyal bunch of listeners, among them the late Big Tom who played Radio Star Country in his shed. I moved to London completely in 1992 even though I had been back and forth and began broadcasting with Spectrum Radio London on a Sunday night and later Saturday afternoon.
Today's tape was made in Scotland from 981 kHz AM and is courtesy of Ian Biggar.