Podcast: Play in new window | Download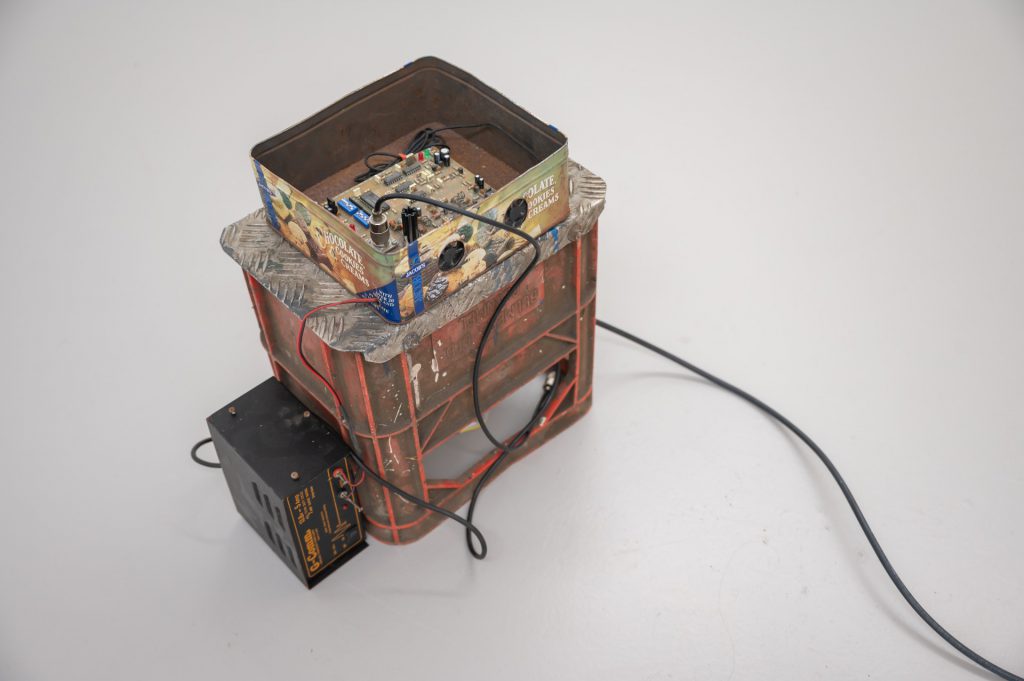 In 2022, Pirate.ie collaborated with an exhibition at the Centre for Contemporary Art in Derry about how analogue radio and television signals spilled across the Irish border in the past. The exhibition, Ballads of Rhinestones and Newcomers, covered differing experiences of the border at a time when the implications of Brexit are being felt. As part of the exhibition, the film 2 Channel Land illustrated how pirate radio and television deflector signals could be heard on both sides of the border in times past. Created by artists Frank Sweeney and Tom O'Dea, the exhibition was presented as a radio sculpture and visitors could move through the gallery with handheld radios and learn about the technology and culture of signal overspill.
As part of the project, Frank and Tom interviewed John Walsh of Pirate.ie for a podcast about the background to our archive, with particular attention to recordings of border stations. The podcast was first published in February 2023.