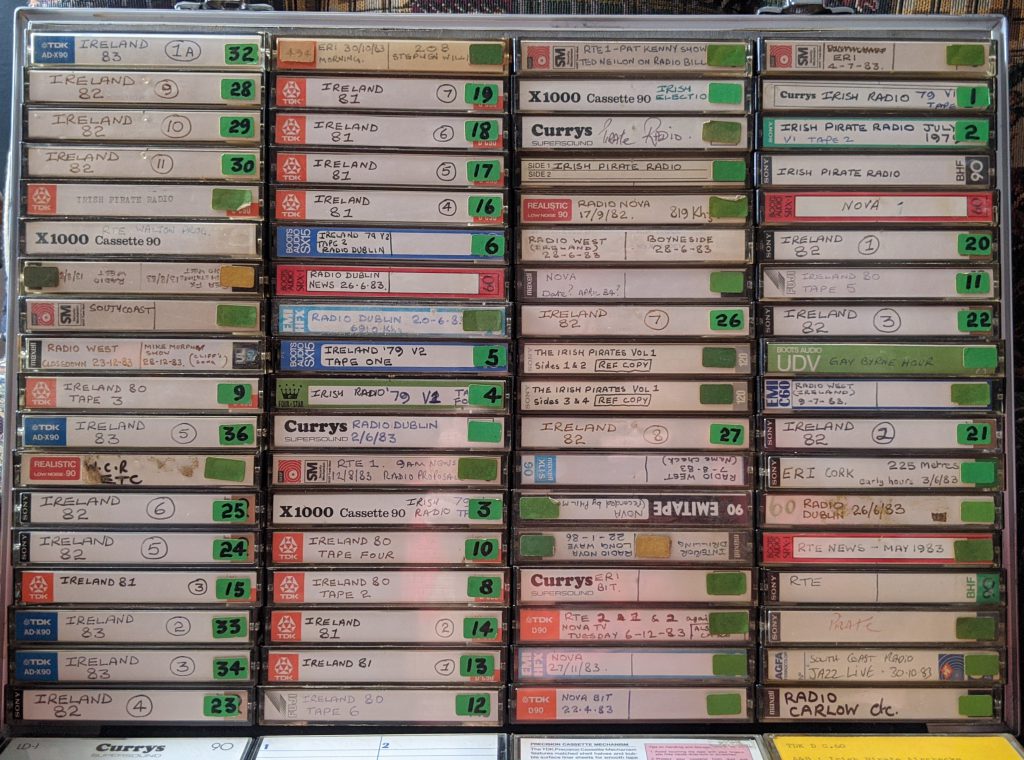 We are currently working on three major donations to Pirate.ie:
Skywave Radio International Collection (1980s)
Leon Tipler Irish Pirates Collection (1970s & 1980s)
Belfast Pirate Radio Collection (1990s) 
Other smaller donations are also being processed and we continue to work on our own material.
We digitise between five and ten hours per week with associated images and researched station history. Much of the history can be contained in the recording and we index and cross-check details prior to publishing and add details crowdsourced on social media following publication if required. The order of release is chosen by Pirate.ie researchers but we take requests if something in particular is sought.
If you have a collection large or small, already digital or on cassette or reel, we accept donations so please contact us.