Podcast: Play in new window | Download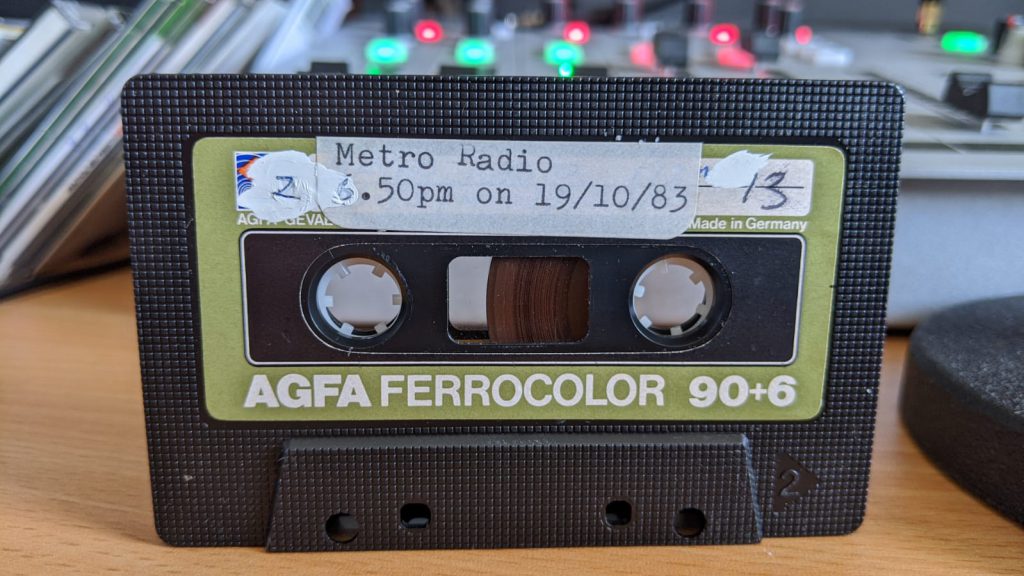 Metro Radio was a short-lived station based in Dublin in 1983. There's very little information available about it, but Anoraks UK reported that Metro began broadcasting on the 31st of May 1983 from Clontarf on the northside of Dublin and was seeking advertisers within a few weeks. It was on 1557 kHz (announced as 192 metres), the same frequency as another irregular pirate from this period, Diamond Radio. According to Anoraks UK there was no trace of Metro Radio by the end of 1983 and Diamond returned to 1557 in 1984. It is not known if the two stations were linked.
The recording begins at 6.50pm on the 19th of October 1983. The format is a mixture of pop and soul and the presenter from 7pm is Barry Nevin, aka Maurice Nevin (RIP) who worked in many other stations during the 1980s. This recording is from the Skywave Tapes Collection. Skywave Radio International broadcast a shortwave station in the 1980s from Baldoyle in northeast Dublin.