Podcast: Play in new window | Download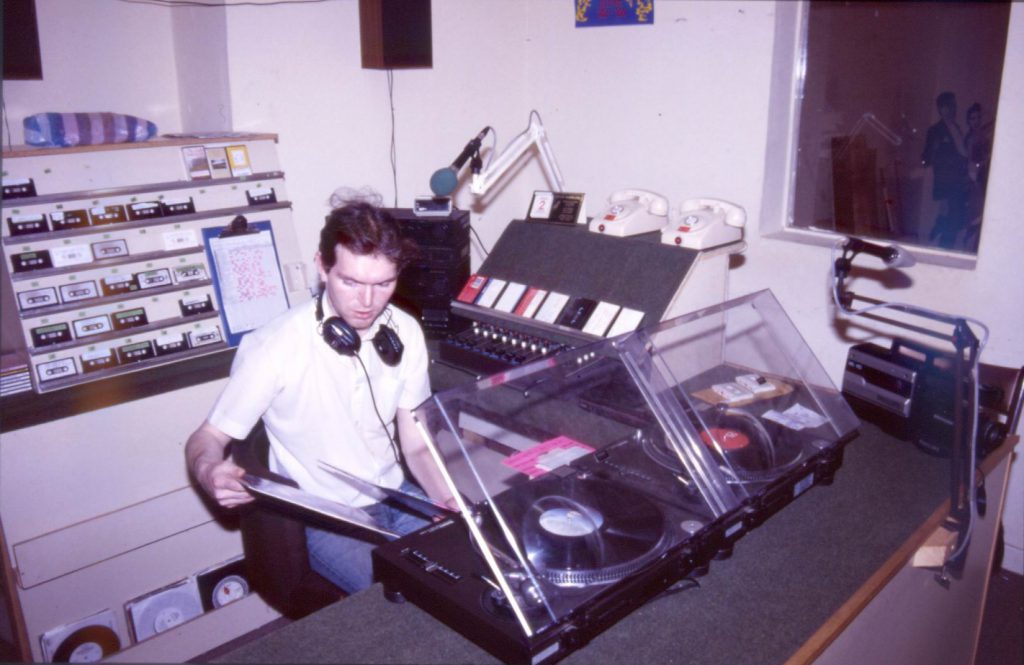 West Coast Radio (WCR) was an FM-only station broadcasting from Ennis in Co. Clare for four years from 1984 until the end of 1988. It is listed first by DX Archive in March 1985 on 100 FM and changed frequency regularly during its existence. WCR coexisted with another Ennis station, Radio Clare, for a short period in 1985 but as was the case in many small Irish towns, there wasn't enough advertising revenue to support two stations and there are no listings of Radio Clare from 1986 onwards.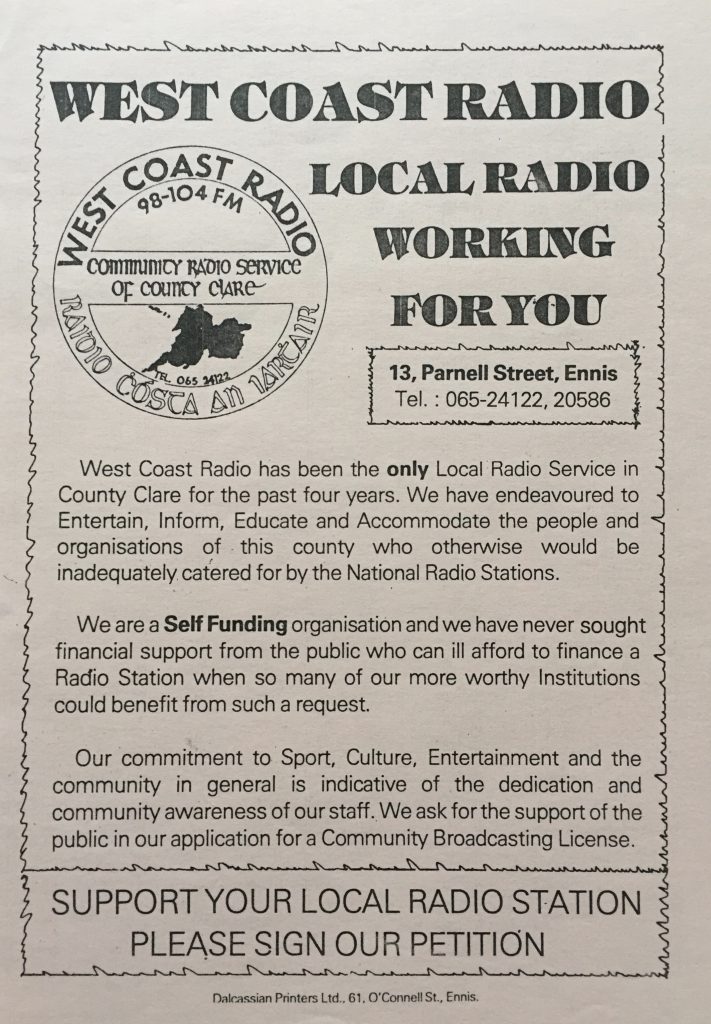 This recording was made from 104.2 FM on Saturday 17th September 1988 from 1323-1411. Ollie Byrnes is on air until 2pm with a mix of music including plenty of soul and folk. At 2pm Marty G. takes over with a pop format and promises cross-channel soccer results. There are ads for local businesses in Ennis and one in Ennistymon 25 km away.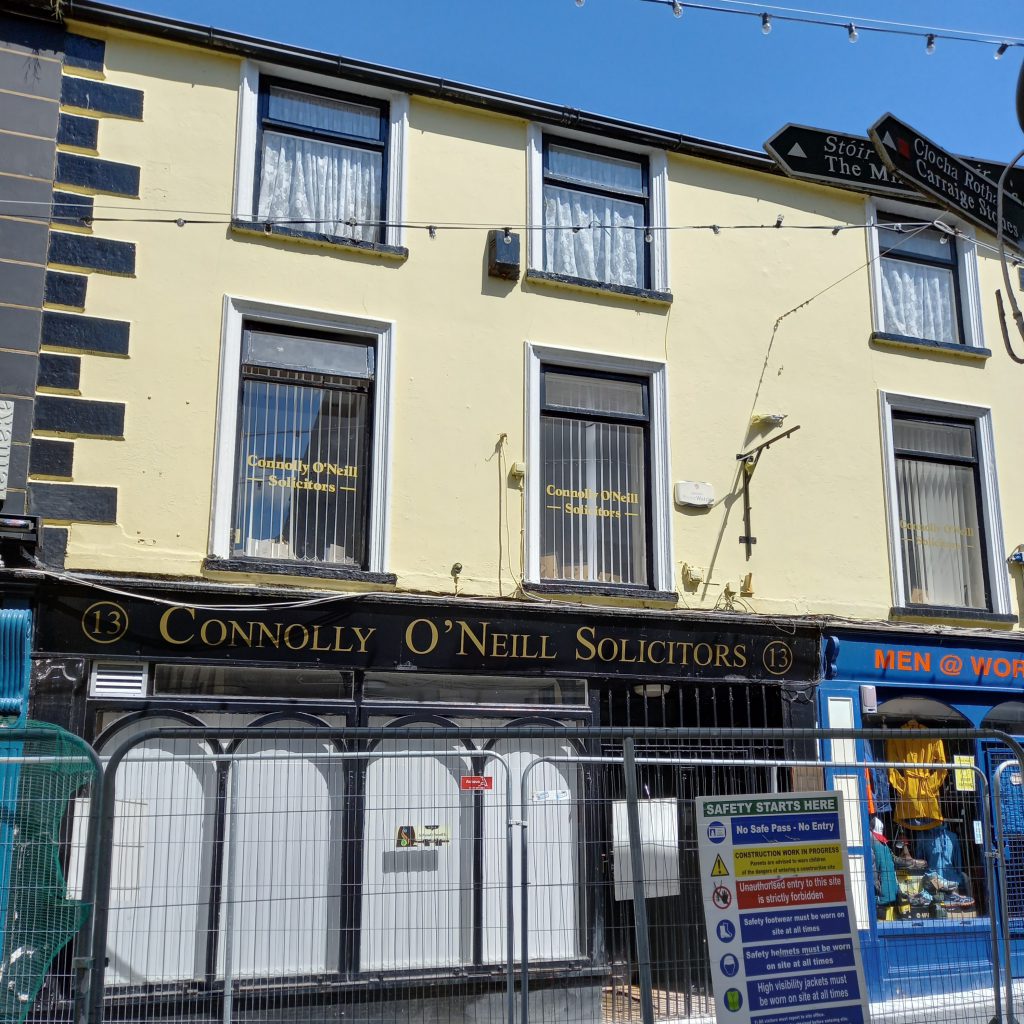 We thank John Breslin for his donation of this recording.