Podcast: Play in new window | Download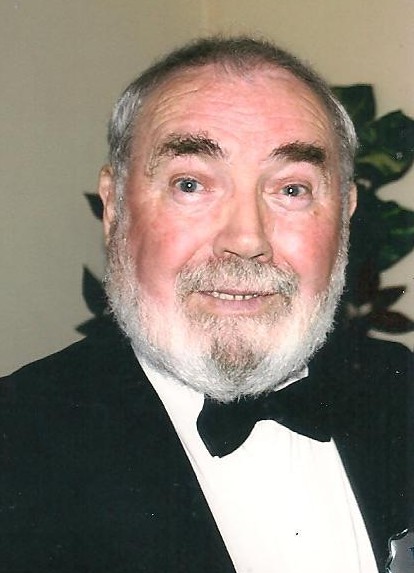 This recording of Monaghan border pirate Radio Star Country features one of the station's best known presenters, the late Patsy Jordan (McDonald). It was made on 19th February 1993 from 0857-1030 and features Patsy on a long shift from early morning until 1pm. Patsy, who was from Newtownbutler in Co. Fermanagh, was a country musician whose band, Patsy Jordan and the Blue Train Line, gained huge success in the 1980s. In an obituary in Enniskillen newspaper The Impartial Reporter, it was stated that on the back of the band's popularity, Cavan pirate station Erneside Radio invited Patsy to present his own show. That was very popular with listeners so it was natural that Patsy would continue to be heard on Radio Star Country after other pirates left the airwaves at the start of 1989. He died in 2016 and country musicians and radio colleagues were among those who attended his large funeral in Clonmaulin close to the border with Co. Monaghan.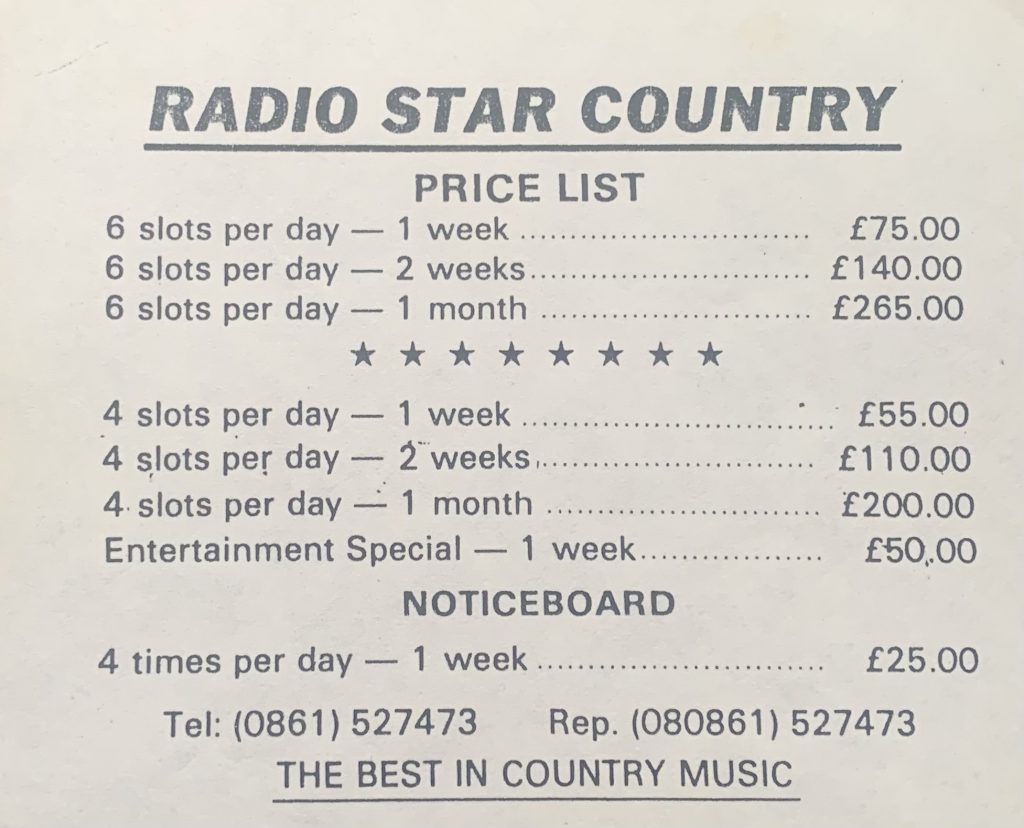 On this tape of one of Patsy's shows, there are copious adverts from Down, Tyrone, Armagh, Cavan and Antrim including Belfast. Plenty of requests are received from both sides of the border and even from the Isle of Man and various local country music singers are promoted. The recording was made from 981 kHz AM in Scotland by Gary Hogg of DX Archive. Thanks to Gary for the recording and to Ian Biggar for assistance with the text.