Podcast: Play in new window | Download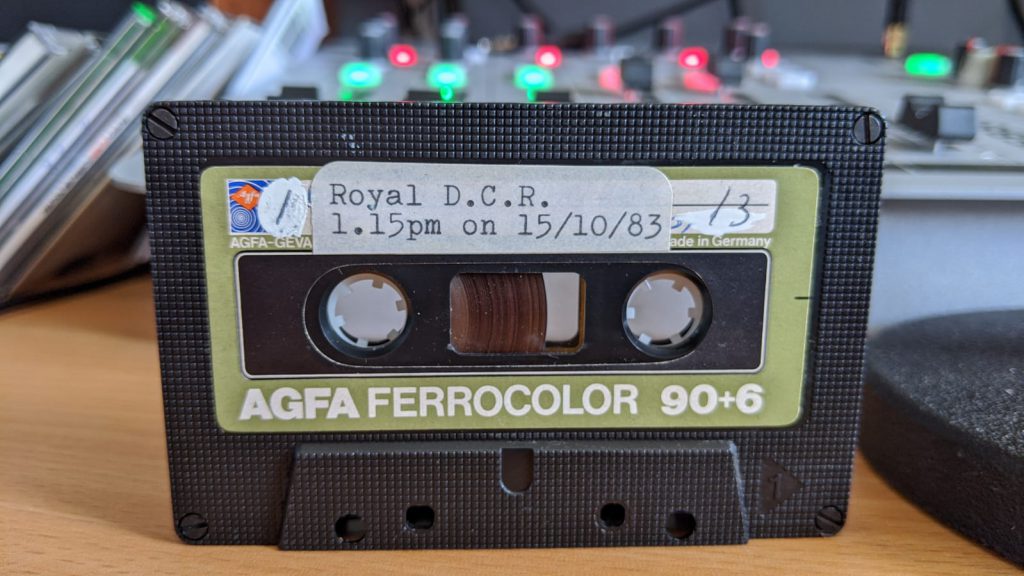 This little-known Royal Dublin Community Radio was a small station broadcasting from the north inner-city of Dublin in 1983. It may have been linked to the second Dublin Community Radio which began broadcasting in 1984 and in turn became KISS FM based in Dublin's Foley Street in 1985 and 1986. This recording was made from 105.5 FM on the 15th of October 1983 from 1.15pm. The presenter is Brian Jackson and the format pop and requests. There is a competition to win a seven-inch single and passes for Barbarella's nightclub, a popular venue in the late 1970s and early 1980s.
Contact us if you have any further information about Royal Dublin Community Radio. This recording is from the Skywave Tapes Collection. Skywave Radio International broadcast a shortwave station in the 1980s from Baldoyle in northeast Dublin.