Podcast: Play in new window | Download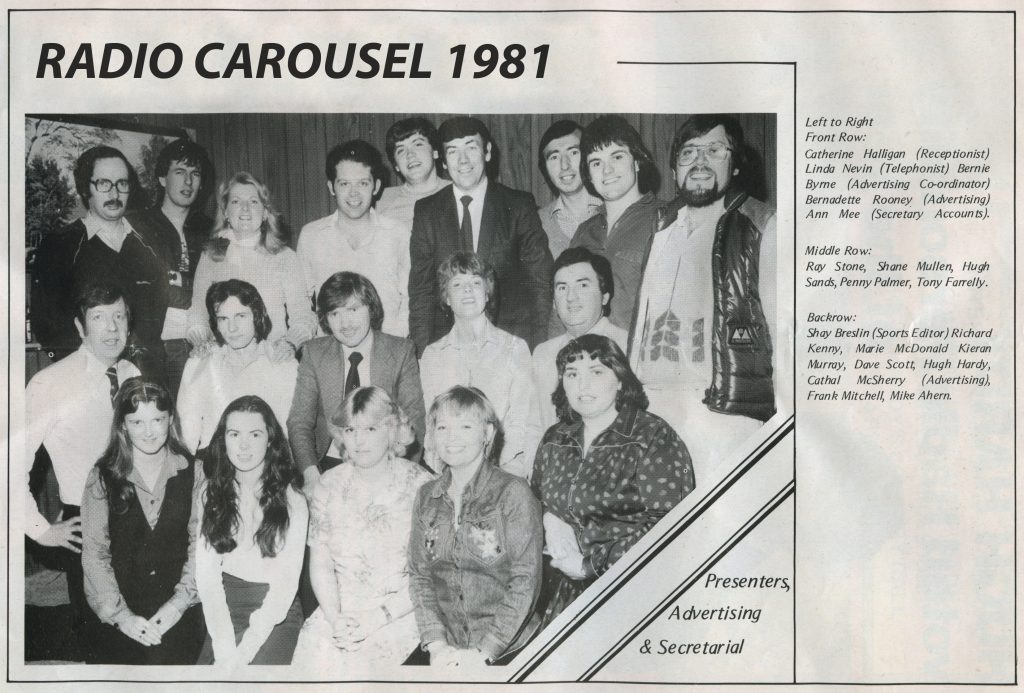 This recording of Radio Carousel features Frank Mitchell on air from 1645-1728 on 20th May 1983, the station's 5th birthday. The date is significant because it was the time of the raids on Radio Nova and Sunshine Radio, which caused many other pirates to close temporarily as a precaution. The recording was made from FM and there is interference at times. The channel is also re-tuned on a few occasions during the recording.
A noticeable aspect is the large number of requests from listeners throughout Louth and beyond. There are also competitions to win tickets for nights out in local hotels as well as adverts and notices. Shane Mullen reads sports news at 5.30 and the evening news programme at 6pm is mentioned. It all sounds like a respectable local station offering a mixture of music and information and with no shortage of listeners and advertisers. Frank Mitchell currently works as a weather presenter on UTV and presents on radio station U105. This recording was made by Gary Camblin and given to us by Ian Biggar.